Police: Store owner fires at thief who tried to run him over
Published: Aug. 8, 2012 at 8:17 PM EDT
|
Updated: Aug. 9, 2012 at 2:20 AM EDT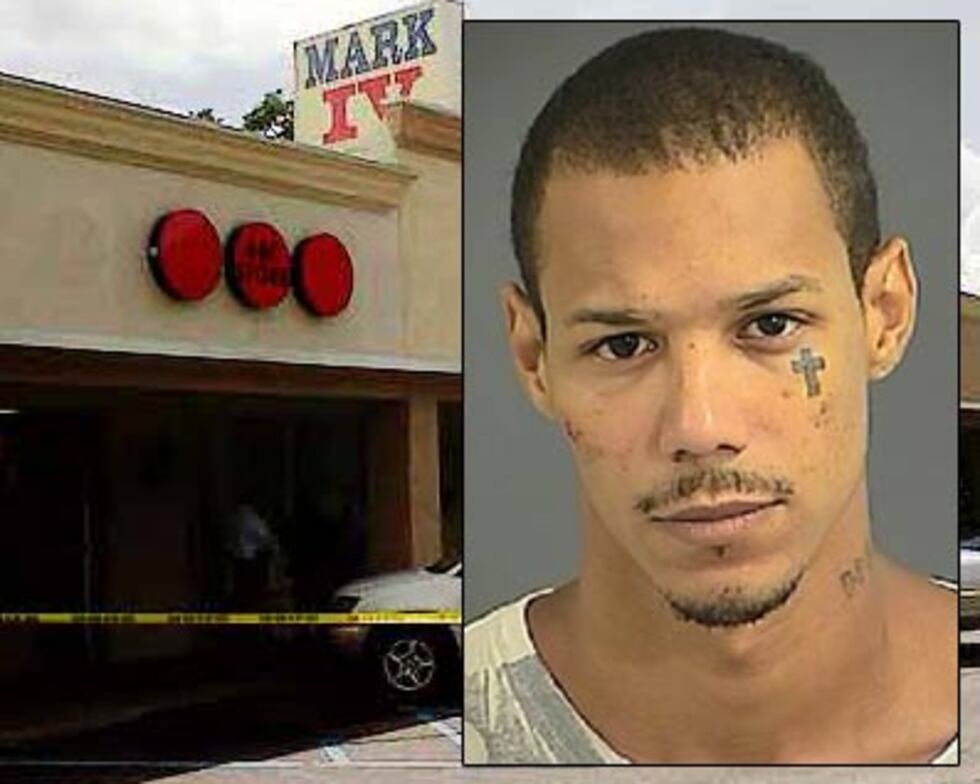 NORTH CHARLESTON, SC (WCSC) - Authorities say they have arrested a man who stole merchandise from a store and was shot at by the owner after attempting to run him over with a car.
The North Charleston Police Department charged 28-year-old Justin Lee Jones of Charleston with shoplifting and assault.

Police say the incident happened at an ABC Store in the Mark IV Plaza on 5131 Dorchester Rd. where Jones was shoplifting items. According to investigators, the owner followed Jones outside and a scuffle started between the two.
The owner said when the suspect drove his vehicle in his direction, the owner pulled out his gun and fired shots at the vehicle.
Authorities say the car was hit and no one inside was injured. Police located and arrested Jones a short distance away from the incident.
Police are continuing the investigation.
Meanwhile, some other tenants of the Mark IV Plaza say they're worried their stores will become the target of violence, as well.
"I feel the need to have a firearm now because it's not the first, it's not the second and it's sure not the third time that I saw this happen in the same area," a local store owner said.  He did not wish to be identified, but said he's concerned that continued violence could decrease his number of customers.
Copyright 2012 WCSC. All rights reserved.