Cherokee Nation 'deeply disappointed' after court denies petitions in Veronica case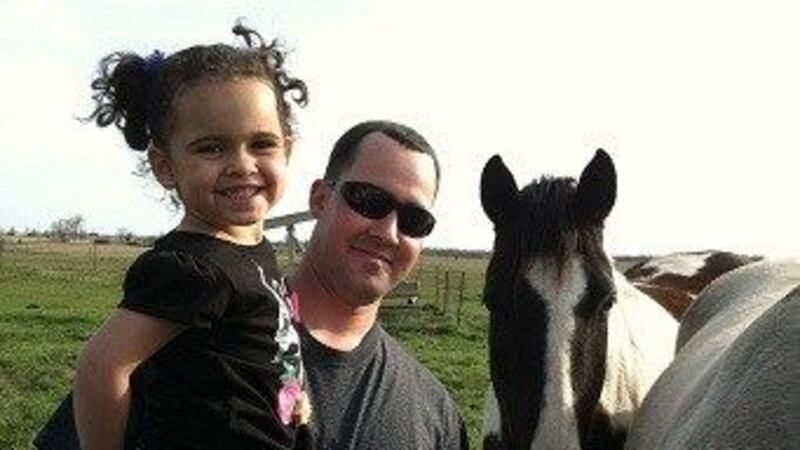 Published: Jul. 22, 2013 at 6:05 PM EDT
|
Updated: Jul. 24, 2013 at 10:10 PM EDT
COLUMBIA, SC (WCSC) - Officials with the Cherokee Nation say they are "deeply disappointed" that the South Carolina Supreme Court has denied petitions filed for a rehearing in the Baby Veronica case.

"It is a travesty that this court would refuse to hold a hearing to determine what is in this Cherokee child's best interests, and summarily move to terminate this fit and loving father's parental rights with no new evidence presented in nearly two years," said Cherokee Nation Principal Chief Bill John Baker. "It is heartbreaking that Veronica Brown's rights are being ignored. We have, and always will, stand steadfast with the Brown family in their continued fight to raise this child with her biological family. We ask for your prayers as the Brown family continues this difficult journey."
The petitions, filed by Veronica's biological father, Dusten Brown, and the Cherokee Nation called for the court to reconsider its July 17 order, which moved to transfer the parental rights from Veronica's biological father to her adopted parents, Matt and Melanie Capobianco, on James Island.
During the order released Wednesday, the court announced their intention to finalize Veronica's adoption by the Capobiancos and to "leave it to the family court [in Charleston] to determine whether to adopt [the Capobiancos] proposed transition plan, or to choose another plan."
The petitions filed earlier this week fell on the heels of several American Indian groups announcing their intention to sue over the court's decision to allow the adoption of Veronica by the James Island couple.
The Native American Rights Fund, National Congress of American Indians and National Indian Child Welfare Association said Monday they want to try to protect the best interests of the now-3-year-old girl named Veronica.
Now that the petition has been denied, the three organizations are expected to jointly file a civil rights violation lawsuit based on the fact that there was never a "best interest" during the latest decision on Veronica.
"When it comes to adoption proceedings, every court in this country has a legal obligation to put the best interests of a child first – every time, no matter the race of the child. This did not happen here. The South Carolina Court's order represents a perilous prospect for not only Veronica, but any child involved in a custody proceeding in this country," said Jacqueline Pata, Executive Director of NCAI. "In a rush to judgment, the South Carolina Supreme Court ordered Veronica to be removed from her biological father without any consideration for her best interests. The decision contributes to the long and sordid history of Native American children being removed from their families without any consideration of their best interests. The National Congress of American Indians refuses to stand by as the rights of this child are violated.
The groups argued that the two previous best interest hearings resulted in favor of Dusten Brown, Veronica's biological father.
Terry Cross, Executive Director of the National Indian Child Welfare Association outlined the history of best interest determinations within the case and how they run contrary to the order issued by the court last Wednesday:
"Two years ago, both the South Carolina Supreme Court and Family Courts held best interest hearings and determined that it was in Veronica's best interest to be with her father and that he was fit parent," said Cross. "As a result the South Carolina Supreme Court transferred custody to Mr. Brown. The legal system worked then, but it is being ignored now. It is unconscionable that no best interest hearing has been held in conjunction with the latest transfer order. Every child deserves to have his or her best interests considered – that is a fundamental right, and one that should not be denied any child."
With the backing of the U.S. Supreme Court, the South Carolina Supreme Court last week ordered a family court to finalize Veronica's adoption by the Capobiancos.
Veronica's biological mother, Christy Maldonado, released the following statement in response to Monday's filings:
I have been told about today's filings in the SC Supreme Court, and I am deeply saddened to see continued legal wrangling in this case that continues to distort critical facts, and ironically has for the first time appealed to Veronica's "best interests" in an attempt to unlawfully hold on to a little girl who has been separated from her parents for 18 months.  She was separated from her family – with no transition whatsoever – and Mr. Brown's and the Cherokee Nation's lawyers argued repeatedly that her 27 months with the people who raised her from birth were totally irrelevant because of an accident of her father's heritage.  If only Veronica's best interests had been paramount from the beginning of this case, she would still be thriving in Matt and Melanie's home.  That is not debatable--and I think it is shameful that the very folks who mocked me, and mocked Veronica's court-appointed guardian, when we begged the US Supreme Court to please protect Veronica's rights, are now trying to hold onto her unlawfully and invoking those same arguments—all while continuing to deny Matt and Melanie, and me, any contact with Veronica.  Enough is enough.  It is time for everyone in Oklahoma to sit down and act like adults and figure out the best way to transition Veronica back to her home on James Island.
The girl has been living in Oklahoma since 2011 when South Carolina justices said a federal law favored her being raised by her biological father, a member of the Cherokee Nation.
Brown has been pursuing custody of Veronica in Oklahoma.
Copyright 2013 WCSC. All rights reserved.  The Associated Press contributed to this report