Gov. Nikki Haley signs warrant for extradition of Dusten Brown
Published: Aug. 12, 2013 at 11:57 AM EDT
|
Updated: Aug. 13, 2013 at 2:36 AM EDT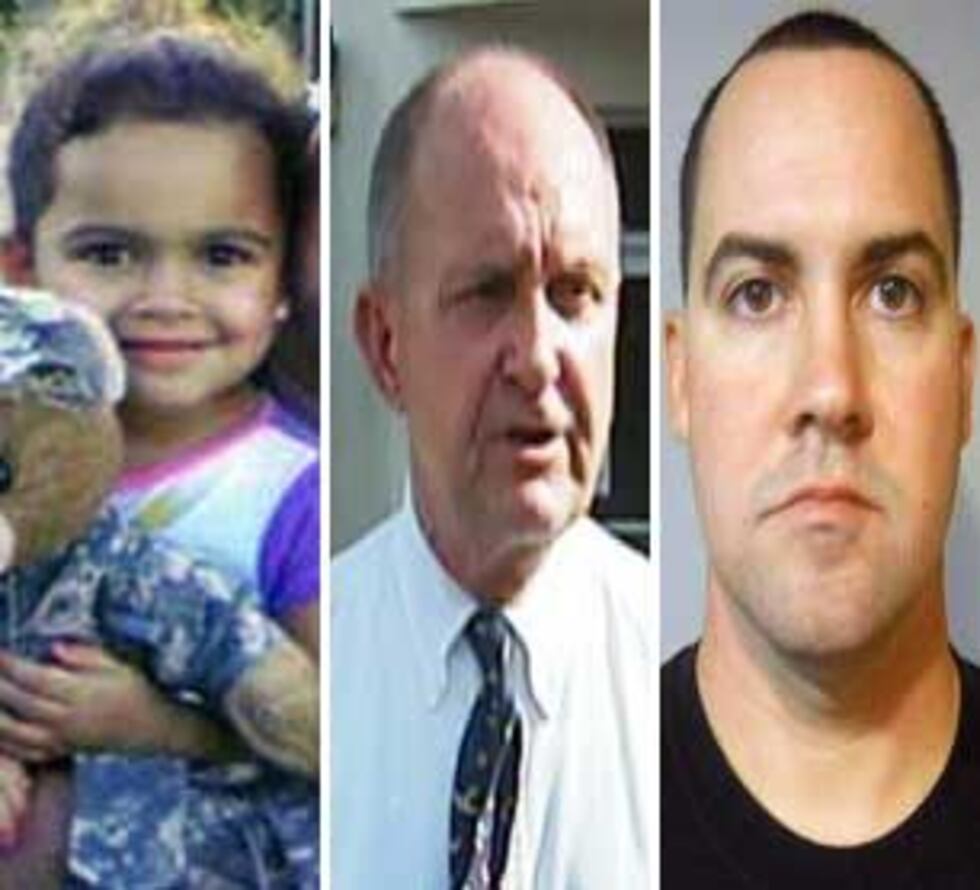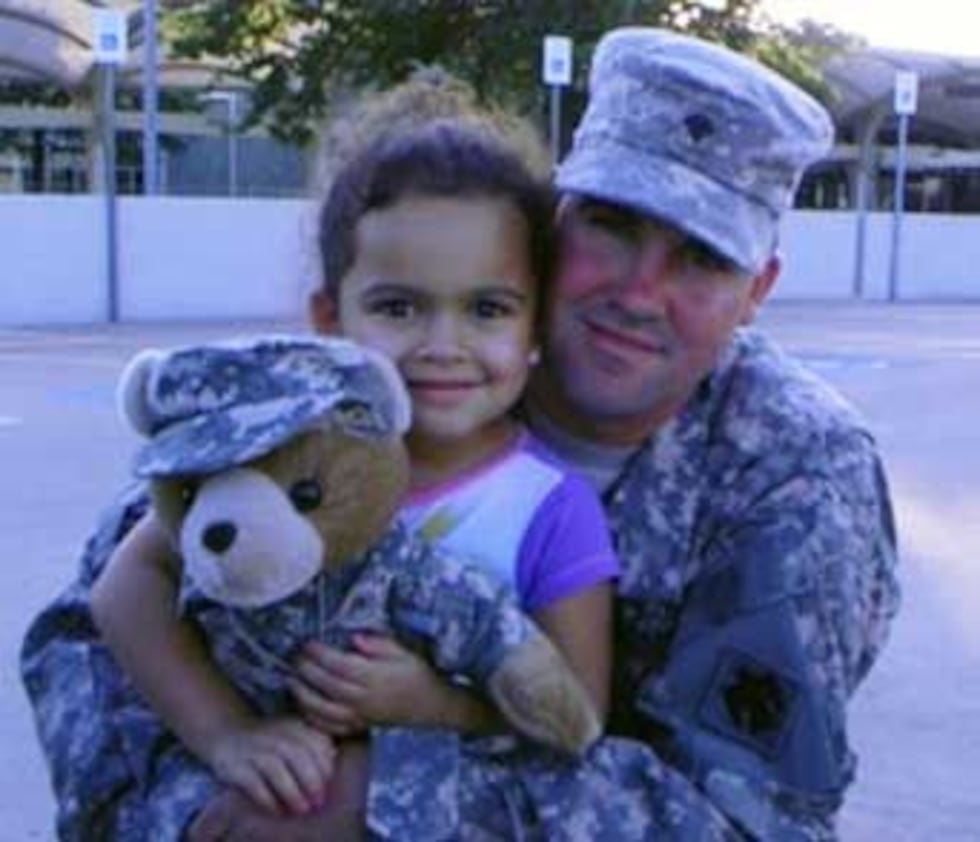 JAMES ISLAND, SC (WCSC) - Gov. Nikki Haley has signed a warrant for the extradition of Dusten Brown, Veronica's biological father.
According to a spokesman for the governor, the warrant is being overnighted to Oklahoma Gov. Mary Fallin. Earlier on Monday, Brown turned himself in to authorities in Oklahoma, but refused to return to South Carolina.
"Gov. Haley has been working with law enforcement and the solicitor's office to issue a requisition warrant today," said spokesman Doug Mayer."She stands in support of the Capobiancos and shares their desire to bring Veronica home safely."

Earlier in the day, Charleston County Sheriff Al Cannon said his office was working with both federal, state and local agencies to locate Veronica after Brown turned himself in to authorities on Monday.
"We have made numerous attempts and long hours working with, talking to state and local, federal agencies in an effort to resolve the situation with custody of Baby Veronica," Cannon said during a press conference Monday afternoon.
Major Jim Brady, Charleston County Sheriff's Office spokesman, said Brown was arrested on the custodial interference warrant after turning himself in at the Sequoyah County Sheriff's Department in Oklahoma.
Cannon said his office is working to "negate the stalling tactics Brown is using" in relation to Brown handing Veronica to her adoptive parents.  Brady said Brown, who refused extradition, was released after posting a $10,000 bond.
Cannon said he did not know Brown's whereabouts. Authorities are communicating with officials in Oklahoma to also find Veronica and also to determine the next steps in the extradition process for Brown.
"His actions are only digging his whole deeper as it relates to that charge of criminal custodial interference," Cannon said Monday afternoon.

Clark Brewster, Brown's attorney, released the following statement Monday afternoon:

"We have been retained and are evaluating all legal options, including the legality of the South Carolina parental  termination order. We will be at Mr. Brown's side as he fights to keep his beautiful daughter and resists extradition to South Carolina."
Sequoyah County Sheriff Ron Lockhart said Brown was able to refuse extradition because there was no warrant signed by the Oklahoma governor.  The sheriff told The Tulsa World brown would be returned to jail as soon as the governor signed a warrant.
He would be held there until South Carolina authorities could retrieve him.
Brown was expected to attend an emergency hearing in Cherokee Nation Tribal Court filed on Veronica's behalf at 9 a.m. but The Tulsa World reports he was absent.
Cherokee Nation Assistant Attorney General Chrissi Nimmo said Veronica is still in the care of her grandparents, who still have a temporary guardianship order.
Word of Brown's arrest came just hours after Matt and Melanie Capobianco made impassioned pleas to have their adopted child Veronica returned to them.
The James Island couple gathered outside their neighborhood gazebo as they requested help from Attorney General Eric Holder, the Federal Bureau of Investigation, and Governor Nikki Haley and Oklahoma Governor Mary Fallin.
"With every passing hour, we fear for her safety," said Melanie Capobianco, "The judicial system has been spot on...enough is enough," her husband added.
Matt Capobianco even went as far to say he was ready to take matters into his hands and board a flight to Oklahoma to get his "captive" daughter back.
"I expect her bag to be packed and that she will be ready and waiting to come home, said Matt Capobianco, "I expect Oklahoma law enforcement to escort me to the premises where my daughter is said to be held currently and if necessary, arrest anyone who attempts to hold her captive. The legal games are over. It's time for Veronica to come home. Veronica, little stinker, daddy's coming."
Capobianco family spokesperson Jessica Munday also implored the authorities to act, saying "where is our AMBER alert?"
An arrest warrant for custodial interference, written by the Charleston County Sheriff's Office, was filed last Friday after a Family Court judge ruled Brown violated a court-ordered agreement to transfer custody to the James Island couple.
The original plan was to slowly re-integrate Veronica with her adoptive parents, but Judge Daniel Martin suspended that plan last week after a representative of the Brown family failed to show for a scheduled visit on Aug. 4, which is a violation of the court order.
Supporters of Brown have expressed dismay at the arrest warrant.
Brown is a member of the National Guard and has been on active duty in Iowa until August 21.  The National Guard granted him an emergency release on Saturday to attend this morning's hearing in Oklahoma.
Authorities thought Brown was going to turn himself in on Sunday in Iowa, but he didn't.
According to a statement released by the Cherokee Nation, the arrest warrant is "morally reprehensible and legally questionable."
"All parties involved were well aware of Dusten Brown's legal obligation to complete National Guard duty," the statement reads. "The attorneys, the courts and the adoptive couple in this case were keenly aware of Dusten's commitment, but clearly chose to ignore it."
"Not only is the adoptive couple asking this child be ripped from her father while he is serving our country, they are also endangering his military career in the process. This is outrageous conduct," said Clinton in the statement.
The Capobiancos raised Veronica for two years before the SC Supreme Court ordered them to turn her over to Brown in January of 2011, citing the Indian Child Welfare Act. Last month, the United States Supreme Court ruled that the law does not apply to this case.
The SC Supreme Court then reconvened and ruled Veronica would be returned to the Capobiancos.
During an interview with CNN which aired Monday, Brown said Veronica no longer recognized the Capobiancos.  When asked to repeat what he would say to her when she asked about them, Brown said, "Those are some other people who love you very much."
Copyright 2013 WCSC.  All rights reserved.  The Associated Press contributed to this report.