Second woman charged after baby left in shopping cart at Walmart
Published: Aug. 28, 2013 at 1:07 PM EDT
|
Updated: Aug. 30, 2013 at 8:44 PM EDT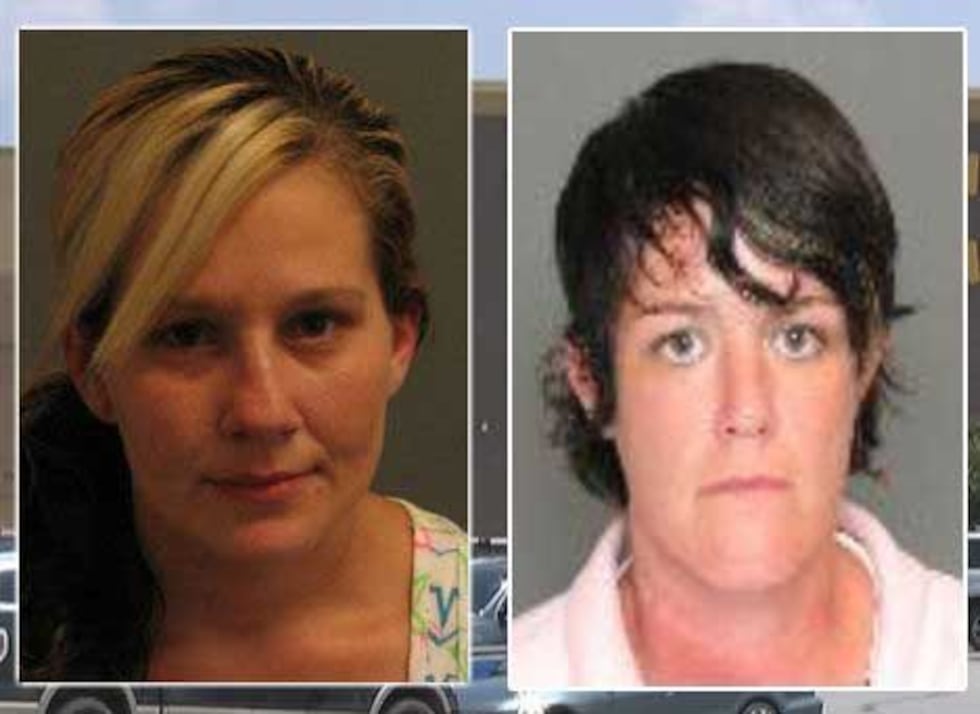 WALTERBORO, SC (WCSC) - The Walterboro Public Safety Department has arrested another woman in connection to a baby that was left in a shopping cart in the parking lot of the Walmart on Tuesday.
Authorities charged 32-year-old Jennifer Janney with unlawful neglect of a child. Police say Janney and the baby's mother, 25-year-old Ashley Elizabeth Murdaugh of Walterboro, left the 7-month-old girl in a shopping cart at the Walmart.
According to investigators, Janney had possession of the child while she walked out of the Walmart. Authorities say Janney is seen forgetting to take the child out of the cart. Murdaugh was then seen later leaving the department store and getting into the vehicle, authorities say.
Investigators say both women then left Walmart, and were on their way to pick up some children.

Murdaugh was arrested on Wednesday around 1 p.m.  She was charged with child neglect and bonded out of jail on Friday.
According to a Walterboro Public Safety incident report, officers were dispatched to the store at 2110 Bells Highway around 3:30 p.m. Tuesday for a child endangerment complaint.  They arrived and spoke with the store's loss-prevention officer, who told them someone found a small baby in the parking lot unattended.
Officers said the baby, a 7-month-old girl, was found in a car seat inside a shopping cart in the parking lot.  Witnesses said they brought the baby inside and employees then called police.
A phone number was attached to the baby's car seat, so they called the number and spoke to Murdaugh, the child's mother, who returned about 25 minutes later.
Officers said they placed the baby into emergency protective custody at the store's loss-prevention office until the child was later released to a DSS case worker.
The report states the case worker released the baby to a family member of the suspect.  DSS told officers a "safety plan" would be implemented to further care for the welfare of the child.
Police said Wednesday the baby was fine and being care for by another family member.
Authorities say Murdaugh told police that the whole incident was an accident.

Copyright 2013 WCSC.  All rights reserved.