Cops: Officers encounter man with genitals exposed at Marion Square
Published: Sep. 3, 2013 at 5:11 PM EDT
|
Updated: Sep. 4, 2013 at 10:54 AM EDT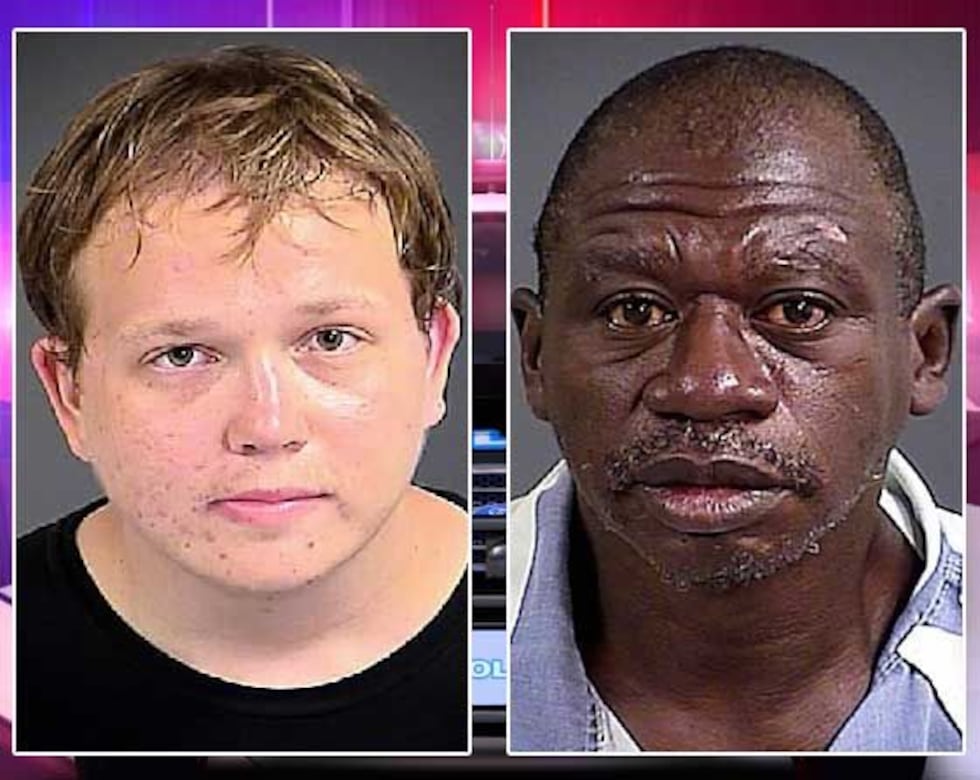 CHARLESTON, SC (WCSC) - Investigators say two police officers patrolling Marion Square in downtown found a man with his genitals exposed lying beside another man.

The Charleston Police Department charged 50-year-old George Washington with indecent exposure and open container. Authorities also charged 22-year-old Hans James Opsahl with public disorderly conduct and open container.
On Monday at 1:50 a.m., two police officers on patrol in the area of Marion Square reported seeing Washington sitting on a cement wall along with Opsahl. As officers got closer to the two, they noticed that Washington's pants were unbuttoned and his genitals were exposed.

An incident report states Opsahl had his legs wrapped around Washington's waist area, and was lying on his back beside Washington.

According to police, due to the way the suspects were lying and Washington's exposed genitals, the officers believed the two were about to engage in sex or just had completed the act.

Police then told Washington to stand up and pull his pants up.

Officers say they also located two beer cans that were lying in a flower bed two feet away from the suspects. Washington told officers that one can belonged to him and the other to Opsahl.
Copyright 2013 WCSC. All rights reserved.