Woman: I traded $2,000 purse for spot in iPhone 5S line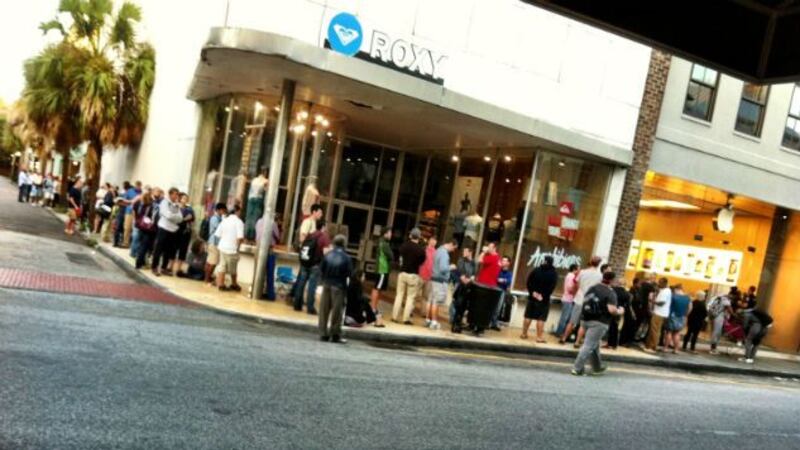 Published: Sep. 20, 2013 at 11:52 AM EDT
|
Updated: Sep. 20, 2013 at 6:15 PM EDT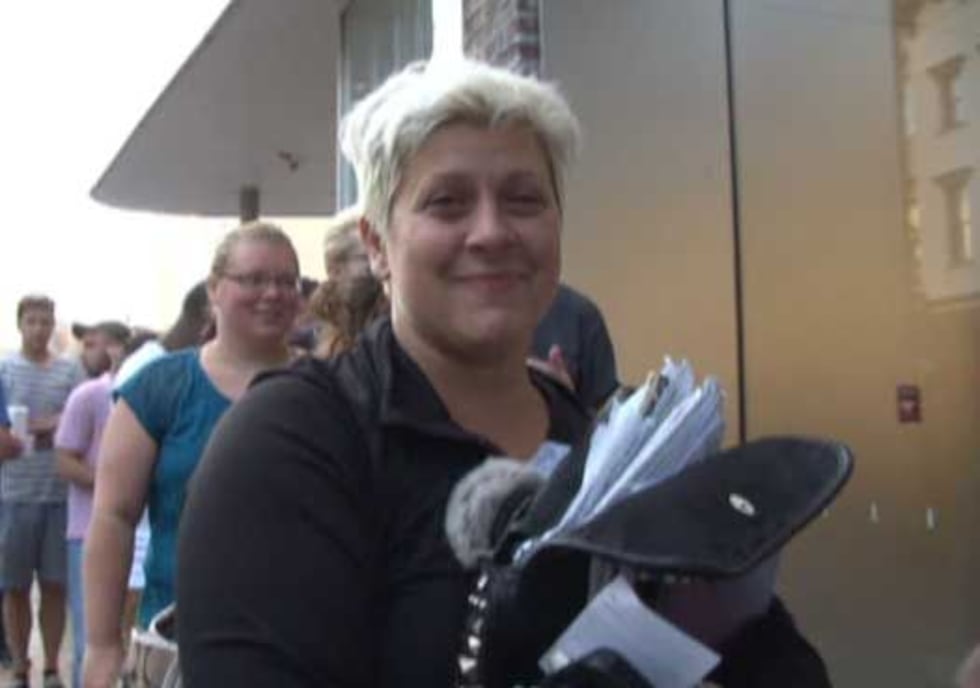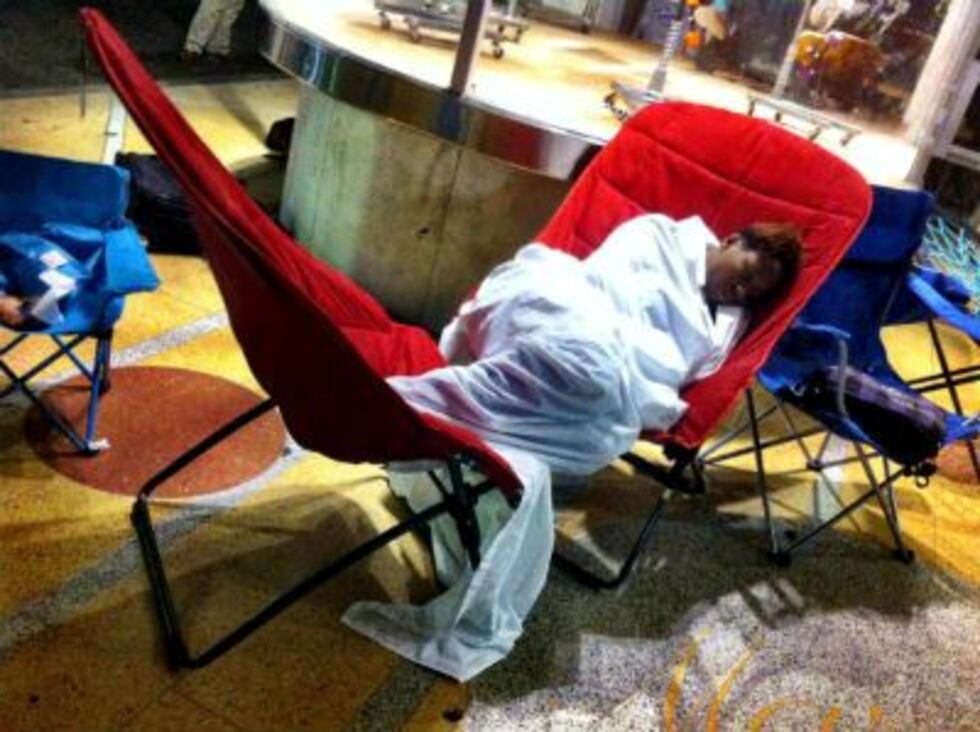 CHARLESTON, SC (WCSC) - Over 100 people gathered outside the Apple Store on King Street Friday, awaiting the release of the iPhone 5S, the latest model of the world's most popular cell phone.
The store doors opened at 8 a.m., but at least 40 people waited overnight, many of whom camped.  Apple employees handed out coffee to help shoppers warm up on a brisk morning.

A spot in the line was coveted, prompting some bargains for those early enough to catch the worm.
One woman, who was originally fifth in line after driving down from Myrtle Beach, made a big sacrifice to make sure she got one of the new iPhones.
"I don't mind staying up all night if it's for a good thing," said Lisa Hoffman, who traded more than sleep for the new technology.
Hoffman got a heads-up from one of the Apple store managers that supplies were limited.
When she heard that the New Jersey native went into bargaining mode with two girls in front of her.
"They decided they were going to do a swap with me," said Hoffman. "They liked my Louis Vuitton bag so they would give me their spot so I was guaranteed hopefully one in place of Louis Vuitton bag."
Hoffman says the bag cost her $2,000 and was more than a fair trade to get into the Top 3 of the line.
When she stepped up to get her phone she started crying.
"It's the best feeling ever!" said Hoffman aloud. "Thank you Steve Jobs... You're looking down at us!"
Apple fans like Hoffman may have a good reason for worrying whether they will be able to get the latest iPhone. 9-to-5 Mac and All Things D cite sources from U.S. carriers, reporting that the stock of the new iPhone 5S will be limited when the device launches on Friday. That's when the 5S goes on sale in 11 countries, including the U.S., Canada, China, Australia and Japan.
In China, where people could pre-order the device starting on Tuesday, news outlets report the gold models are already sold out, before it's even available for sale.
Gold and silver models will be harder to get, potentially leaving the gray models on shelves.
Copyright 2013 WCSC.  All rights reserved.  CNN contributed to this report.