Police: Woman chases kids with butcher knife, yells 'Someone's gonna die today'
Published: Nov. 5, 2013 at 8:39 PM EST
|
Updated: Nov. 6, 2013 at 5:54 PM EST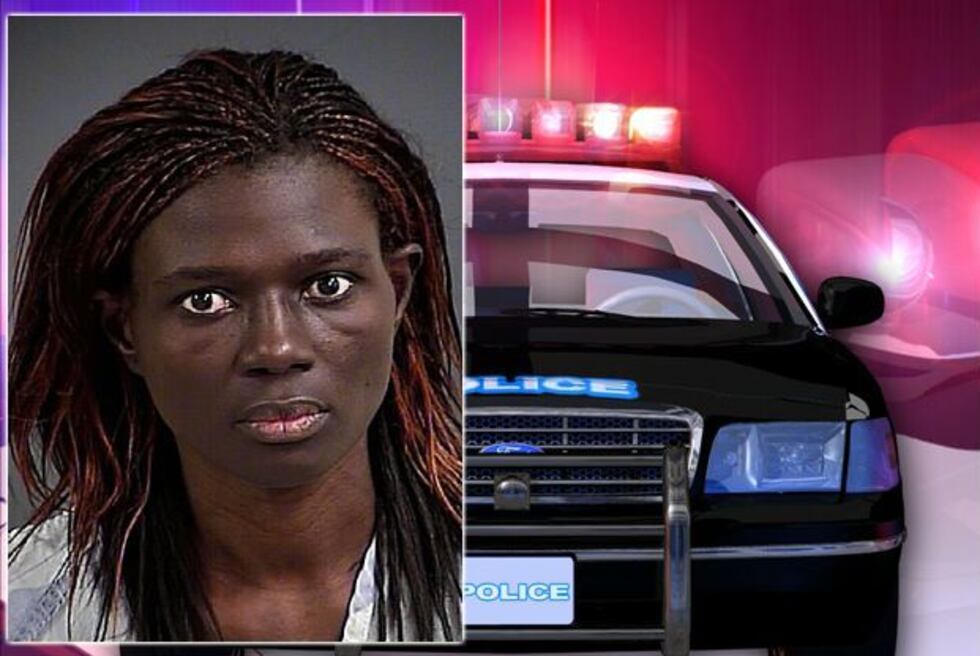 NORTH CHARLESTON, SC (WCSC) - A woman was arrested Monday afternoon after North Charleston Police say she chased her children around the house with a butcher knife.
Thirty nine year old Mariama Wilson is charged with two counts of unlawful conduct toward a child.
According to arrest warrants, the 14 and 10 year old girls told forensic investigators Wilson has been abusing them since the beginning of this year.
The warrants state the interviews were conducted Monday at the Dorchester County Children's Center.
"My wife is not that type of person at all, period," said the suspect's husband Reed Wilson, said his wife is innocent.
According to the arrest warrant, the two children told investigators their mom chased them around the house with a butcher knife and yelled, "Someone is going to die today."
"You think I'd let my wife, somebody I married and gave birth to those kids, chase them around, no that's not true," Reed Wilson said.
The warrants state Mariama Wilson's daughters told investigators there were several incidents of abuse, that they were struck with different objects, including an extension cords and sticks.
According to the affidavits, Wilson choked the older girl and dug her fingernails into her neck.

The 14 year old also showed a mark on her shoulder from an alleged assault that happened a few weeks ago, according to the warrants.
Reed Wilson believes she made up the story, just to get attention.
"My oldest daughter likes to sweeten up a story because she likes to be interesting," he said. "I'm not gonna call her a liar, but I've never seen it."
A judge set Mariama Wilson's bond at $50,000.
©2013 WCSC. All rights reserved.