Report: Man arrested for assaulting police officer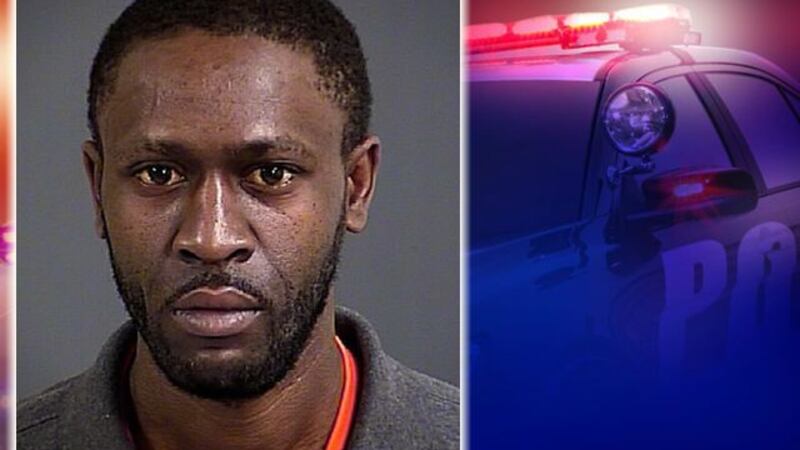 Published: Apr. 21, 2014 at 2:59 PM EDT
|
Updated: Apr. 21, 2014 at 4:00 PM EDT
MT. PLEASANT, SC (WCSC) - A report of a disturbance at a Mount Pleasant store led to the arrest of man on assault and drug paraphernalia charges, according to police.
Tony Brown, 35, was arrested on charges of possession of drug paraphernalia and assault on a police officer Saturday morning, the police report states.
A clerk at the Scotchman Convenience Store on Johnnie Dodds Blvd. told police Brown caused a disturbance there around 9 a.m., according to the report. Police say the responding officer was aware of Brown's address and proceeded to that neighborhood where he found Brown walking down the street wearing clothes that matched the description the clerk provided.
The report states Brown became aggressive with the officer and began yelling at him. The officer requested Brown's identification to run a check on him, and after handing it over, Brown attempted to follow the officer to the driver's door of the patrol car, the report states. Police say when the officer ordered Brown to remain in front of the patrol car, Brown dropped a white object into the grass next to the patrol car, then attempted to destroy it by stepping on it and trying to pick it back up.
The officer attempted to detain Brown in handcuffs, but Brown shoved him off and took up a fighting stance, the report states. When the officer ordered Brown to turn around, Brown ran down the street, the report states.
The officer located the white object and determined it was a rolling paper that had been burnt and had a residue consistent with cocaine, police say.
A K-9 officer assisted in apprehending Brown, who was found in a backyard and transported to Charleston County Detention Center.
Copyright 2014 WCSC. All rights reserved.