Video released of horse carriage speeding down street before crash
Published: Apr. 22, 2014 at 9:34 PM EDT
|
Updated: Apr. 24, 2014 at 12:09 AM EDT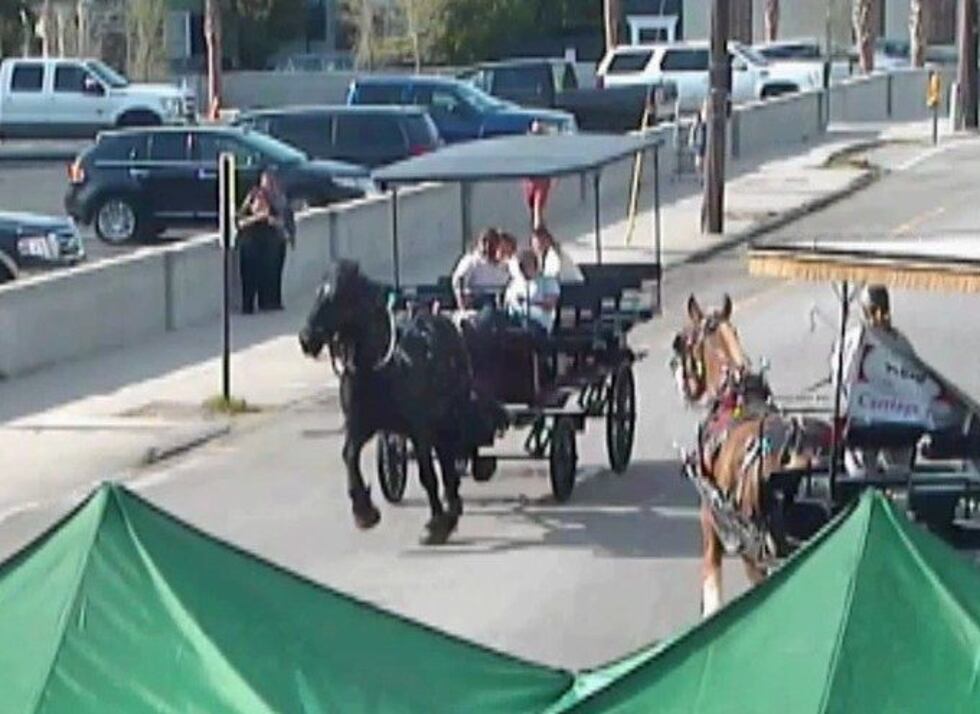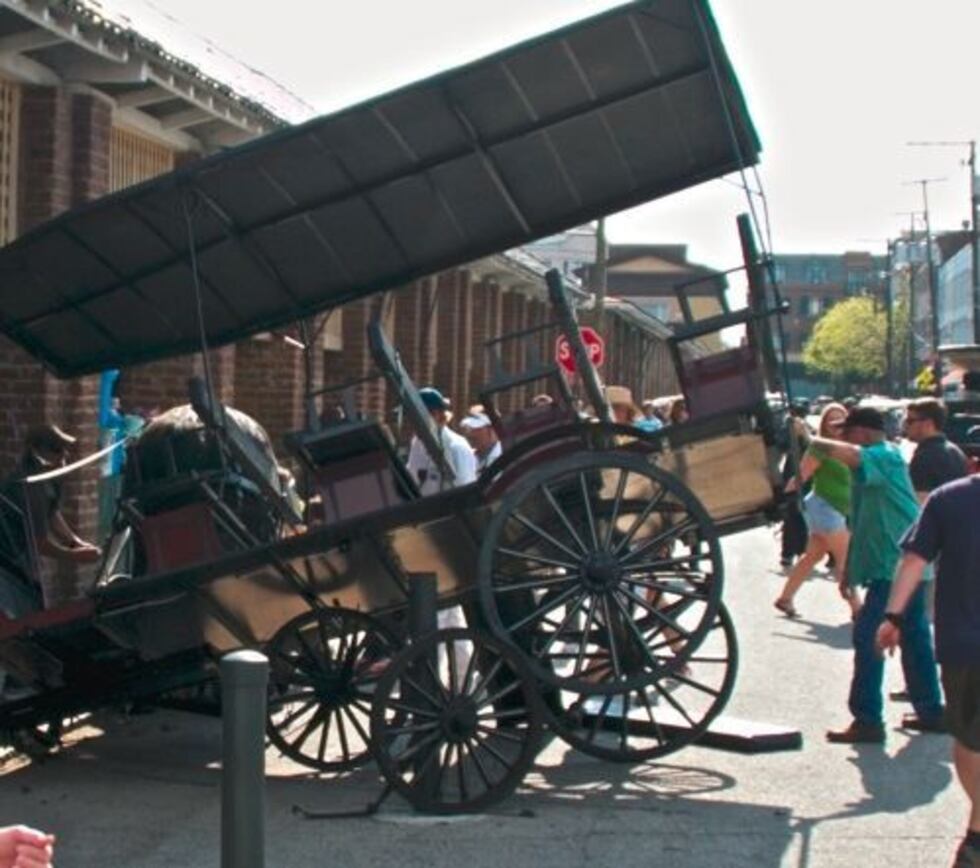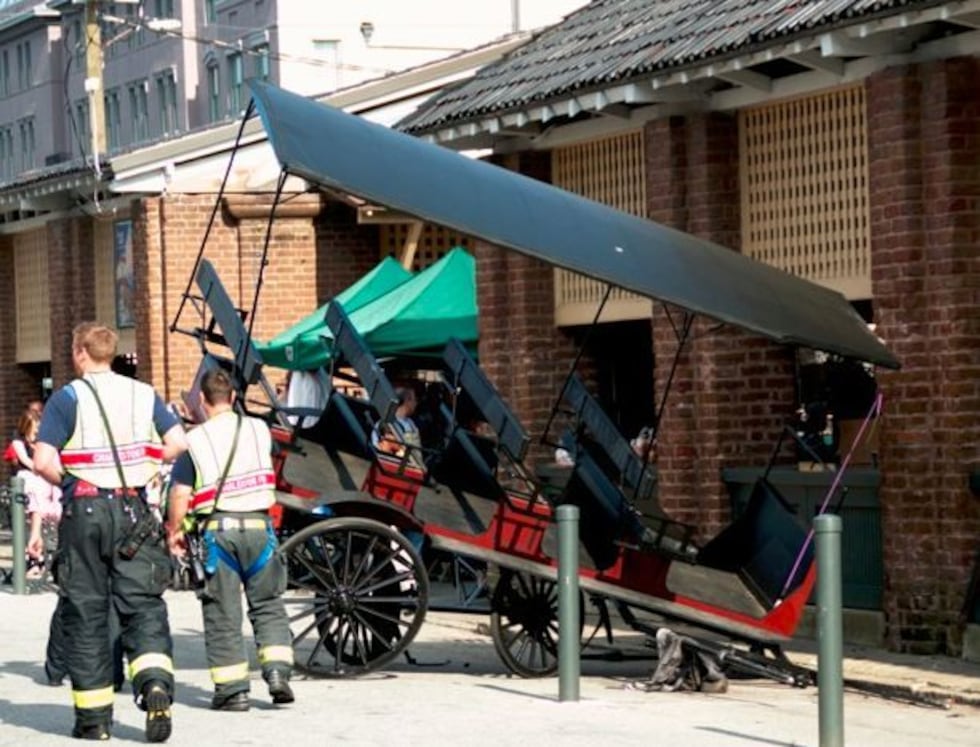 CHARLESTON, SC (WCSC) - Authorities have released video footage of a horse carriage speeding down Anson Street in downtown Charleston before crashing into the market Tuesday afternoon.
Charleston police officials say there were no serious injuries, and three people were in the carriage when the incident occurred on North Market and Anson streets.
Witnesses had reported that the driver of the carriage was thrown, but got up and seemed to be fine.
One man said he managed to get out of the way of the carriage which he said slammed into the market.
According to Charleston police spokesman Charles Francis, the three people onboard the carriage and one pedestrian suffered scrapes and bruises from the accident.
Francis says the horse is also okay.
Authorities say the horse and carriage involved in the accident belong to Charleston Carriage Works.
Stable Manager Angela Davison says the carriage driver will keep her job and the horse will also be put back into rotation.
Davison says the incident happened after the horse was spooked which caused the incident.
The horse's blinder came off and he panicked, according to Davison.
"The blinders are very important because it keeps the horse from seeing the vehicle behind them," said Davison.
Davison says the horse, whose name is Rob was drinking water when his blinders fell off.
"They have a fight or flight attitude and if something scares them, they run from it," said Davison.
In this case, Davison believes it was the carriage that startled the horse. Davison says Rob has never had any issues in the city but he was spooked when he was suddenly able to see everything around him.
Davison said, "You can do your best to try and stop the animal and unfortunately run them into something that's not going to move."
"I heard the crash and really the screams of the people around," said Kenneth O'Renick.
O'Renick ran to the accident and took several pictures of the broken carriage.
Davison says the horse is over 6 feet tall and weighs around 2,000 pounds.
Davison says the danger of losing control comes with the job.
"You have to trust us. I have 22 years of experience and if I don't think the horse isn't going to work in the city, it doesn't come in the city," said Davison.
As for O'Renick, he says he'll still ride but will do so with caution.
O'Renick said, "I have a new appreciation how things can get out of hand so quickly with a 2,000 pound animal and not know what's going on. You just got to be aware."
Lee Gilliard, the assistant director of City Market Preservation Trust says the repair should cost around $1,000. The company runs the daily operations of vendors at the market. ?
Copyright 2014 WCSC. All rights reserved.