App helps turn clutter into cash
Published: May. 2, 2014 at 12:22 AM EDT
|
Updated: May. 2, 2014 at 12:24 AM EDT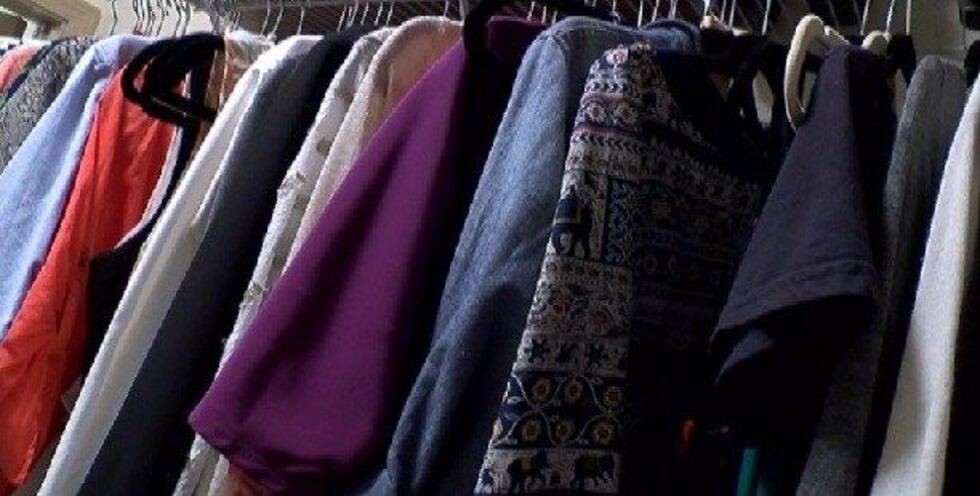 Mary McGowan's clothes used to fill two closets at her Daniel Island apartment. But she's pared down considerably in the past two years.
"It feels liberating not to have two closets anymore and I love having less stuff because I enjoy what I have so much more," she says.
McGowan has sold hundreds of her shoes, shirts, dresses and accessories on Poshmark – a free app that allows users to purchase and sell their items. McGowan says she's made more than $12,000 through Poshmark transactions, and also credits the app with helping her cut back on clutter.
"They say that you actually wear 10-percent of your closet and so I've actually pared my closet way down and these are all of my favorite things," she says.
Jennifer Truesdale is a professional organizer and owner of "Str8n Up." She says a coordinated closet is critical for peace of mind.
"We start and end our day in our closets, so if our closets stress us out, we tend to carry that with us into the day and into the night," she says.
She suggests grouping similar styles of clothing together on matching hangers.
"When you come into [a disorganized] closet, you're not going to be able to find what you need quickly, because you're going to be doing an eyescan over each item at the different heights," she says.
Truesdale also suggests pulling out clothing that no longer fits, isn't in style, or isn't regularly worn. Donate or sell the pieces that are still in good condition, she says.
McGowan says it requires a commitment to reach her level of success with the app. Her top tips to potential sellers include pricing each piece at about 40-percent of what you would pay in-store.
"Say if I originally bought a necklace for 25 dollars, I might sell it for 12 or 15," she said.
She also focuses on snapping an attractive picture of the piece to draw in possible buyers, and she showcases higher-end and trendy brands, as they tend to sell faster.
The app collects a 20-percent commission on items sold for more than $15. For cheaper items, Poshmark takes a flat commission of $2.95.
Copyright WCSC 2014. All rights reserved.