Coroner: Julia Ann Mudgett's death ruled a homicide; Died of trauma
Published: May. 16, 2014 at 9:56 PM EDT
|
Updated: May. 18, 2014 at 3:35 PM EDT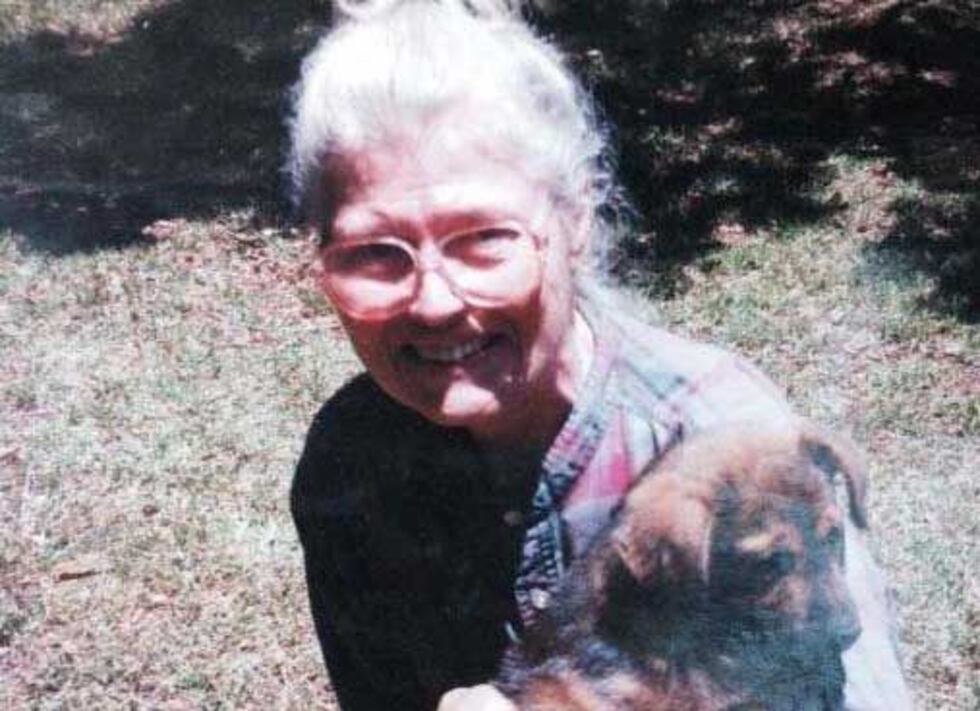 CHARLESTON COUNTY, SC (WCSC) - ?
The Charleston County Coroner's Office has ruled the death of Julia Ann Mudgett a homicide. Authorities with the coroner's office say the 77-year-old woman died of blunt force trauma.
Mudgett's body was identified on Saturday after investigators located her body on Friday on Toogoodoo Road in Hollywood.
Mudgett was last seen on May 4 and was reported missing on May 6 after she didn't attend a Bible study at her church.
Jerry Lee Manigault, 53, was charged by the Charleston County Sheriff's Office on Friday with with a murder and burglary charge in connection to Mudgett's death.
Sheriff Al Cannon said Mudgett's body was found in a wooded area shortly after 5 p.m. on Friday in the 6800 block of Toogoodoo Road a half a mile away from Mudgett's home. According to Sheriff Cannon, the body was found wrapped in a "towel or quilt" type material.
Two deputies and a SLED agent discovered the body.
On Saturday morning, bond was denied for Manigault, and newly released affidavits have revealed new information on Mudgett's disappearance and death.
Court records state between May 4 and May 6 investigators believed Mudgett was struck numerous times at her home which contributed to her death.
The sheriff's office responded to Mudgett's home on May 6 and found a broken glass pane window at the front door which authorities say enabled Manigault to gain entry into the home with the intent of harming Mudgett.
Deputies also reported that the home appeared to have been ransacked with kitchen cabinets open and a large amount of blood on the floor and walls. Investigators also found Mudgett's breathing machine in the front room which was still operating.
According to affidavits, Manigault removed Mudgett from her home to an undisclosed location. Authorities say when deputies arrived on scene, Mudgett's vehicle was also missing.
Investigators state they had received information from the community that Manigault had fled to Burton where family members resided. The sheriff's office confirmed Mudgett's missing burgundy 2002 Hyundai Elantra was found around 4:30 p.m. Monday at a boat landing near the Coosawhatchie River in Jasper County.
According to investigators, blood was found in the trunk of the vehicle.
Manigault was originally arrested on Monday on charges of failing to re-register as a sex offender, and named as a suspect in Mudgett's case on Wednesday.
Bluffton police also believe Mudgett's disappearance is related to the homicide of a Bluffton woman. According to a Bluffton Police spokesman, the car belonging to Mudgett was spotted in Bluffton over the weekend. Police in Bluffton are investigating the death of 70-year-old Polly Ann Mitchell, who was found in her home on Monday afternoon, as a homicide.
Capt. Joseph Manning said no suspects have been identified in the Mitchell case, but that there was a struggle in the home.
Copyright 2014 WCSC. All rights reserved.