Family of fatal stabbing victim asking for community help to find suspect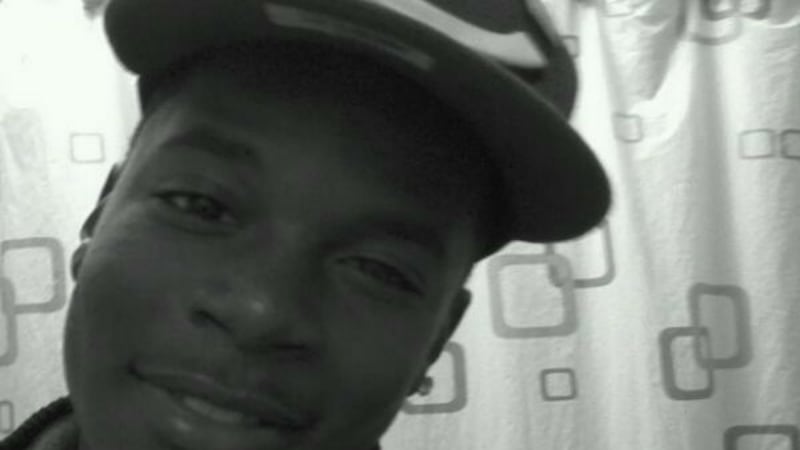 Published: Jun. 16, 2014 at 2:38 AM EDT
|
Updated: Jun. 16, 2014 at 10:16 AM EDT
CHARLESTON, SC (WCSC) - Family members of murder victim Brandon Bennett say they want justice.
"We need help. We need prayer, we need support but we need help finding this guy," said Brandon's father Darryl Bennett.
He's talking about a man he says he saw murder his son.
Police are looking for
in connection with the fatal stabbing of the 18-year-old.
Brandon's parents want to know why their son was murdered.
"I'm having a hard time with the word was," said Brandon's mom Latrease Bennett.
Brandon's parents are still struggling with putting their son's life in the past.
Mr. Bennett said, "He had the spirit to want to be something more.
"He loved everybody; he was a friend to everyone," said Ms. Bennett.
Including the teenager Brandon's father says broke into their home on Congress Street and stabbed his son to death.
Mr. Bennett said, "I didn't hear a thing until I heard the scuffling. I got up, I thought Brandon was killing a bug, but it went on for a couple more seconds and I went in there and here's this guy on top of my son."
Mr. Bennett says he tried to stop the suspect, but he got away.
"Somebody that I recognized as a friend, had been in my house, eating my food, shared the warmth and hospitality of Brandon," said Bennett.
Now the grieving father is left with one question.
"Why," asked Mr. Bennett.
Brandon's mom says she won't forget her son's kind heart.
Ms. Bennett said, "He told me I deserved flowers every day."
She says Brandon was a gentleman, even as a kid.
Referring to flowers on her table, she said, "He used to go outside in the yard and pick those. Even though I know those are weeds, but I never had the heart to tell him those were weeds. I used to just put it in the vase and put it on my night stand."
It's now a tradition she will continue.
Brandon's parents have plenty of cards showing love and support, but won't have closure until they get justice.
"You were man enough to break in the house and murder my son, so be man enough to turn yourself in to the police," said Ms. Bennett.
A candle light vigil for Brandon will be held Monday night at 7 at Waterfront Park in downtown Charleston.
If you attend, please wear white and bring a candle and blue balloon. That was Brandon's favorite color.
Brandon will be laid to rest on Wednesday. The funeral will be at 11 o'clock at Nichols Chapel AME Church. It is on Bogard Street in downtown Charleston.
Copyright 2014 WCSC. All rights reserved.