Tip leads to capture of Live 5 Most Wanted suspect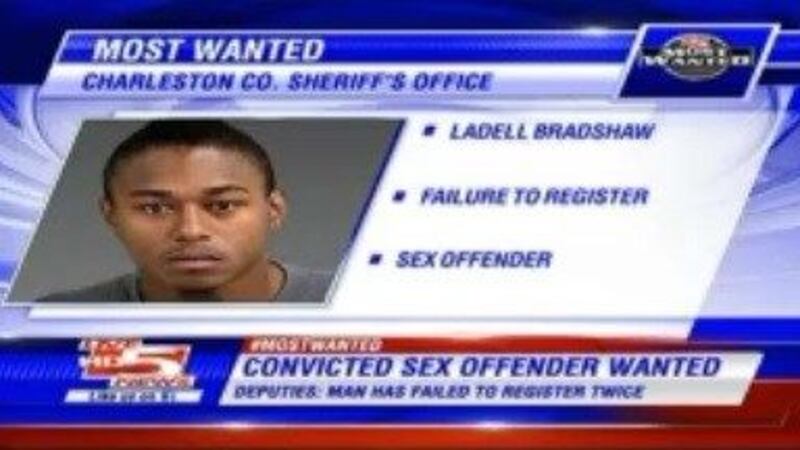 Published: Jul. 2, 2014 at 9:33 PM EDT
|
Updated: Jul. 10, 2014 at 2:53 PM EDT
CHARLESTON COUNTY, SC (WCSC) - Authorities say a tip from a Live 5 viewer has led to the arrest of Most Wanted suspect featured in a broadcast earlier this month.
Charleston County deputies say 28-year-old Ladell Averin Bradshaw has been arrested by U.S. Marshals. Bradshaw was wanted on a charge of failure to register as a sex offender second offense.
The suspect was featured during a Live 5 News Most Wanted segment July 3.

Bradshaw was convicted of criminal sexual conduct third degree back in 2011 and by law has to register with the sheriff's office.
Authorities say he missed his deadline in April of this year, and ran from them when they went to his house.
Copyright 2014 WCSC. All rights reserved.