Police chiefs call for partnership with communities to fight ongoing violence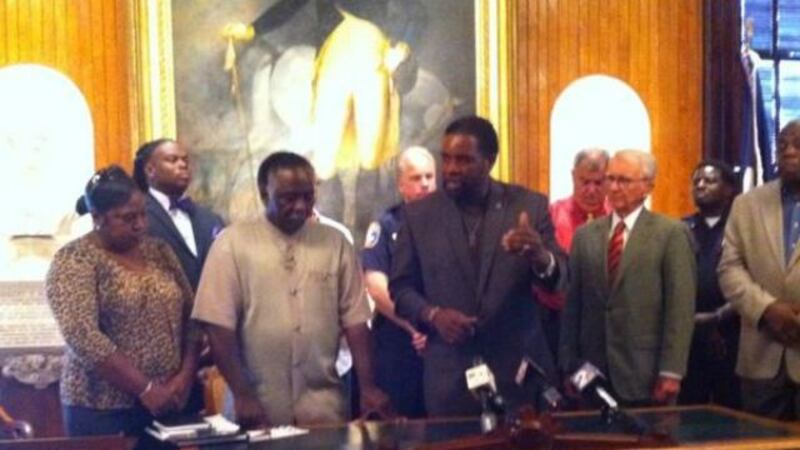 Published: Jul. 29, 2014 at 8:13 PM EDT
|
Updated: Jul. 29, 2014 at 8:17 PM EDT
CHARLESTON, SC (WCSC) - Police and community leaders say partnerships must be formed with communities to fight crime.
Mayors, police chiefs and members of the National Action Network held a press conference at Charleston City Hall Tuesday afternoon to show they are unified to stop the ongoing violence in the community.
Charleston Mayor Joe Riley said he is alarmed by the large number of illegal guns on the streets.
Charleston Police Chief Greg Mullen said there needs to be a partnership between police and the entire community.
"We need people, young people, we need people who are middle aged and we need senior adults out in this community to stand up and say we've had enough," Mullen said. "Until that happens, we're gonna continue to be on stages like this in front of the TV cameras and others people talking about the violence."
The president of the Westside Neighborhood Coalition said parents need to be held accountable if their kids commit crimes. "Parents, you need to take back your homes," said Lawrence.
National Network President Elder James Johnson says he wants pastors in the community to adopt families in the inner city to help convince young people to stay away from a life of crime.
©2014 WCSC. All rights reserved.