Goose Creek fugitive arrested following standoff at N. Charleston home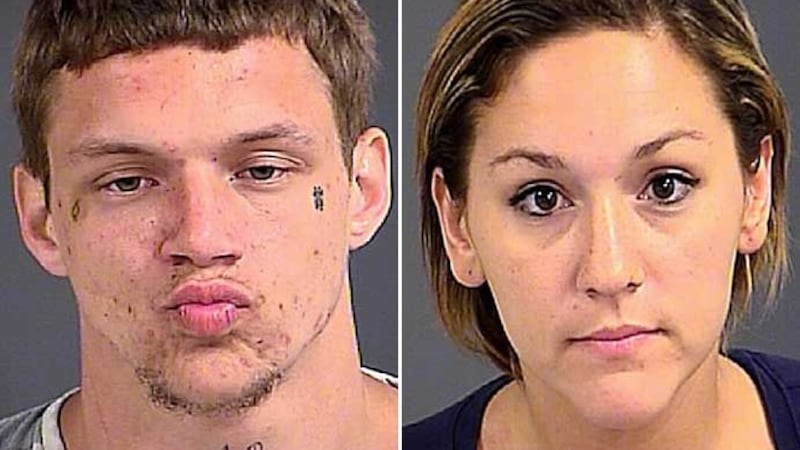 Published: Oct. 27, 2014 at 6:05 PM EDT
|
Updated: Oct. 27, 2014 at 6:06 PM EDT
NORTH CHARLESTON, SC (WCSC) - Investigators say a fugitive out of Goose Creek was arrested after he fled into a North Charleston home following a car chase early Monday morning.
The North Charleston Police Department charged 22-year-old Joshua Alton Quick with failure to stop for blue lights, resisting arrest and driving under suspension second-offense. Police say Quick is also wanted by the Goose Creek Police Department on a bench warrant for shoplifting charges.
At 2:11 a.m. on Monday, a police officer was patrolling the area of East Montague Avenue and Mall Drive when he saw a man, later identified as Quick, driving a car with a cracked windshield.
The officer said when he attempted to perform a traffic stop, the vehicle sped off and a car chase started.
According to police, during the pursuit, the officer saw the passenger in the car waving out of the window to him. The car then stopped in the backyard of a home on Aster Street where police say the driver and passenger bailed from the vehicle.
The passenger identified the driver as Quick, and said Quick fled because he was wanted by Goose Creek police and did not have a valid driver's license.
The passenger said Quick refused to let him out and told him,"We'll get caught!"
The officer then made contact with 27-year-old Ashley Bapp, a resident of the home and Quick's girlfriend. Investigators say Bapp told them that police were looking for the wrong man, and said the suspect's name was "John Quick."
Authorities say after officers left the home, they were later called back to the scene by Bapp who said she had new information. Officers say this time, Bapp said the suspect's name was "Jonathan Evans," a name police say was not found in SCDMV records.
Police arrested Bapp for hindering police after investigators say she repeatedly gave false information and became "very nervous" when asked if Quick was inside the home.
When officers called out for everyone in the home to come outside, one of the residents said Quick was inside the attic because he heard the attic door open while he was in his room.
After a perimeter was established around the home, officers found a 5-year-old boy and four other residents who were all taken to a safe location.
Investigators say they called out for Quick in the attic but heard no response. Officers say when they attempted to pull the chain to lower the attic door, they could feel that the door was being pulled shut from the other side.
A police report states that after officers called out to Quick several times, they were able to pull the attic door open and take Quick into custody.
Copyright 2014 WCSC. All rights reserved.