Berkeley Co. Sheriff DeWitt released on PR bond following DUI arrest
Published: Dec. 28, 2014 at 4:35 PM EST
|
Updated: Dec. 29, 2014 at 10:33 PM EST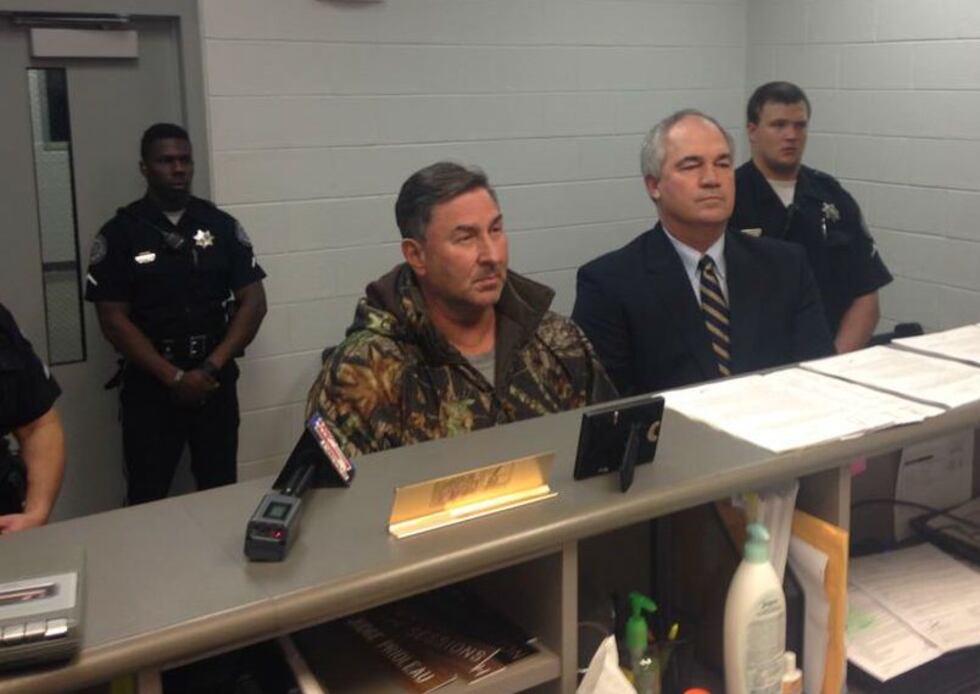 BERKELEY COUNTY, SC (WCSC) - Berkeley County Sheriff Henry Wayne DeWitt was released on a personal recognizance bond Sunday night following an early morning arrest for driving under the influence and leaving the scene of an accident.
According to South Carolina Highway Patrol, DeWitt crashed into another car at the intersection of Red Bank Road and Henry E. Brown Junior Boulevard in Berkeley County on Sunday around 5 a.m. The other driver suffered minor injuries, but authorities say DeWitt took off after the accident and was later tracked down by Highway Patrol.
Officials say the 63-year-old refused to take a breathalyzer test, and was then brought to the Charleston County Sheriff's Office.
Judge James Polk issued DeWitt a PR Bond at Sunday's hearing, set at $10,000 for the hit and run and $997 for the D.U.I. The judge said the reason for the PR bond is because according to state statutes, only the Coroner has the power to arrest a Sheriff. DeWitt was arrested by Highway Patrol.
Dorchester County Coroner Chris Nisbet, who is not involved in the DeWitt case, called the law "archaic" and said it needs to be amended to allow all law enforcement agencies to arrest a sheriff.
Nisbet said DeWitt's arrest was not improper because the highway patrol has statewide jurisdiction to make arrests.
According to state law, a sheriff cannot be removed from office unless there is an indictment.
If convicted, Sheriff DeWitt could face a year in prison for the hit and run and $997 in fines and a suspended license for driving under the influence.
DeWitt has served as Berkeley County Sheriff for 20 years. He was reelected in June 2014 after facing opposition for the first time as sheriff.
There is no set trial for the hit and run at this time, but DeWitt will make his first appearance in court on February 6th.
Copyright 2014 WCSC. All rights reserved.