Charleston Co. asbestos related deaths higher than state average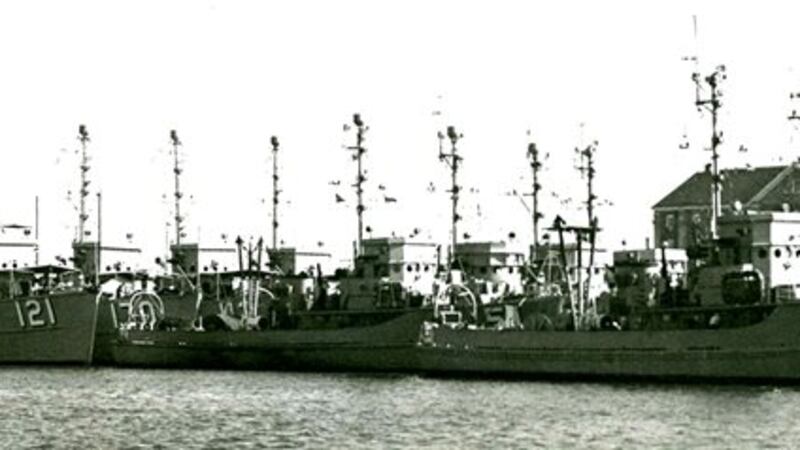 Published: Mar. 28, 2016 at 9:38 PM EDT
CHARLESTON COUNTY, SC (WCSC) - A new study shows Charleston County has double the number of asbestos related deaths than any other county in the state.
Doctors and researchers believe the deaths may be tied to the Charleston Naval Shipyard that closed in 1996.
Data from the Environmental Working Group Action Fund shows nine out of every 100,000 Charleston County residents die from asbestos related diseases yearly. That's about 29 deaths a year in the County.
The state's average, 4.3 in every 100,000, while the state's rate is 4.9.
Dr. Edward Galaid, MD, at Roper St. Francis Healthcare said Charleston County has high numbers because of the history of its shipyards.
"Asbestos is used to fire-proof [and] insulate against heat," he said.
It's known as the "miracle mineral". It's a kind of rock that can be made into a fiber and used in many different ways. It was the perfect material for ships and buildings.
"The use of asbestos in the boat building, as well as construction, went away in the 1980s," Dr. Galaid said. "Although we still have a legacy we see."
People who take apart older ships and buildings these days are at risk of exposure.
Doctors add smoking while being exposed to asbestos can multiply your chances of cancer.
"We have the carcinogens in cigarette smoke and the carcinogens, which is the asbestos fiber, they work together to irritate the tissues and cause cancer," Dr. Galaid said.
Another reason for the high rate is because people who worked in the County still live here, according to Dr. Galaid.
The study shows between 1999 and 2013 nearly 450 people died in Charleston County from asbestos related deaths.
Exposure can also cause other cancers.
"[It] causes other forms of lung cancer, cancers in the gastro-intestinal track, and of the genital urinary track," Dr. Galaid said.
Doctors urge you to get screened if you've come in contact with asbestos.
Other industries that relied on asbestos and have been major employers in the Charleston area include aerospace and defense, textiles, automobile and rail manufacturing operations.
Meanwhile, it may be tougher for victims in our state to get compensation for their illnesses.
A bill before the Senate would allow corporations to delay trials, which could cause many victims to die before they get their day in court. It would also force victims and their attorneys to disclose confidential settlement information.
Copyright 2016 WCSC. All rights reserved.