Owner claims pet 'baked' at doggy daycare, no laws regulating S.C. facilities
Published: May. 3, 2016 at 7:41 PM EDT
|
Updated: May. 5, 2016 at 8:11 PM EDT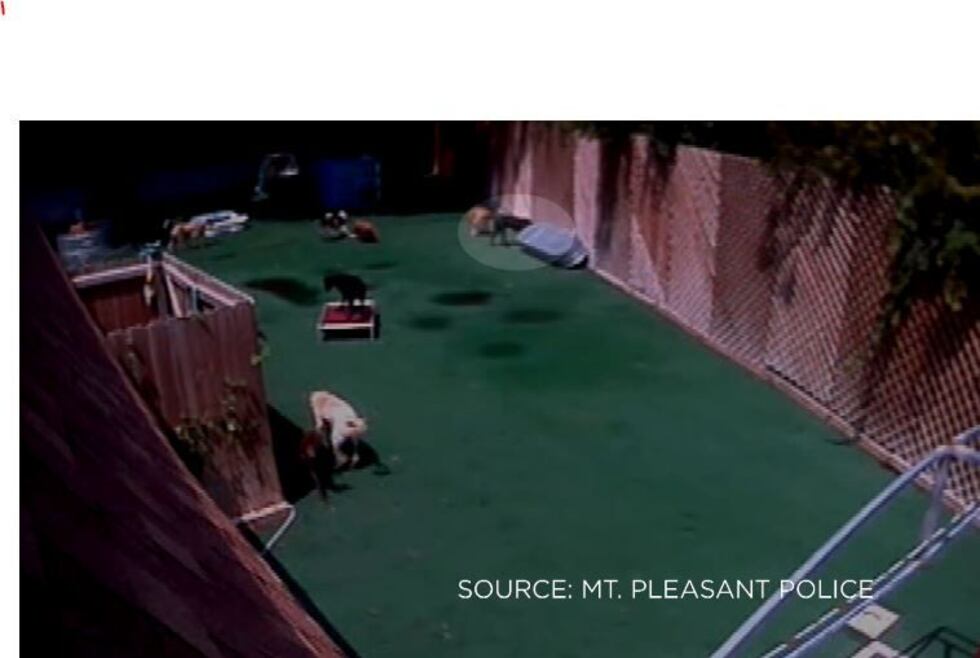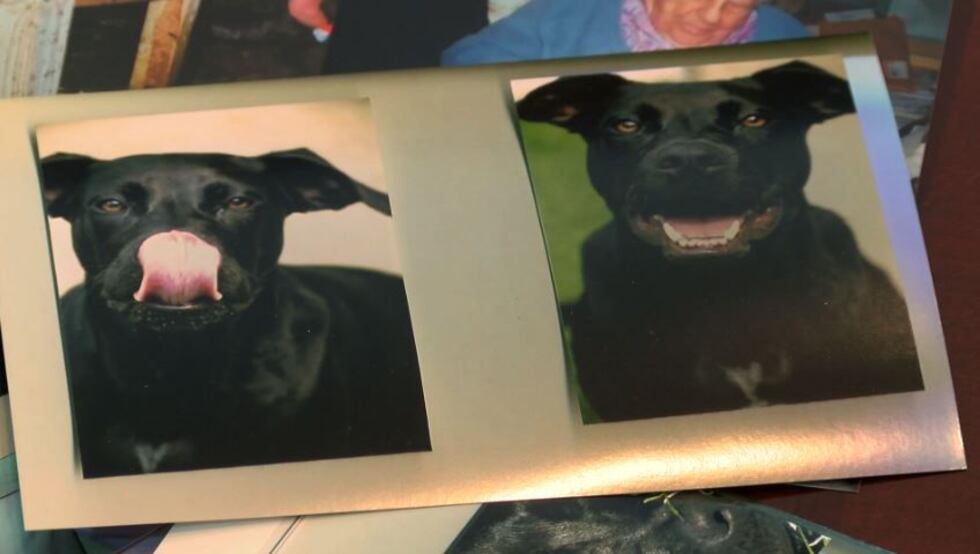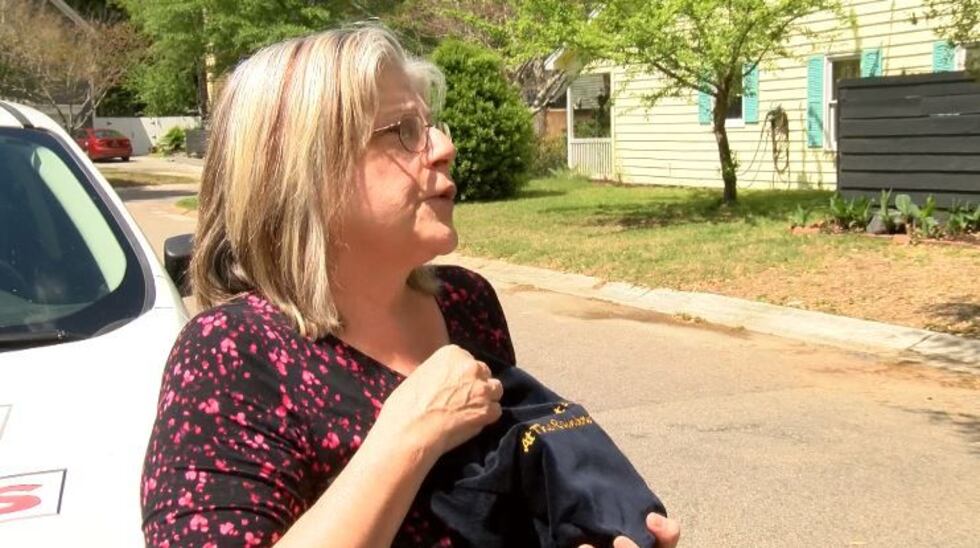 MOUNT PLEASANT, SC (WCSC) - A Live 5 News investigation has revealed there are no laws in South Carolina regulating doggy daycare businesses, a finding that comes after a Mount Pleasant woman's pet dog died at a Mount Pleasant doggy daycare.
Judith Von says she regularly boarded her two year old dog Zane at Paws in Paradise on Johnnie Dodds Boulevard.
She says there were no problems until August 5, 2015.
MOBILE USERS: Click here for video.
She says she d ropped off Zane at 9 a.m. Von says she returned at 5 p.m. to pick him up and says she was met by the owner.
"She started this thing about, 'Well, this has never happened before' and I said, 'Where is Zane?' And she was kind of going on and I kept saying, 'Where's Zane?' and I was losing it at this point. I was starting to yell and scream, 'Where's my dog?'" Von says.
What happened to Zane was captured on the daycare's web camera video, a copy of which was supplied by Mount Pleasant Police.
At a time stamp of 1 p.m., the video shows Zane and some other dogs were let out to play in a yard. The footage shows Zane checking out an empty metal dog pool propped up against a fence. While an employee cleans up, Zane finds an opening and goes inside the pool. Suddenly, the video shows the pool falling on Zane, covering him up entirely.
It appears from the video no one saw it happen.
Five hours later, the video shows an employee pulling up the pool and finding Zane. The video then shows another employee run out, see what happened, then walk away with her hands in the air. Another employee in the footage puts his hands behind his head.
The tape shows Von being taken out the the yard to see for herself.
After Zane's body is removed, an employee covers up the webcam with a towel. More than an hour later the cover was removed.
"When I took him home, my neighbor came from next door and he carried...I'm sorry," Von said. "There is no way you can prepare yourself for that and to see something so young and so full of life die for what?"
Von had a necropsy done on Zane. The veterinarian's report states "death due to physical suffocation from the weight of the pool, compounded by hours in the sun post mortem."
"She said to me and I quote, 'They baked him,'" Von said.
Von went to Mount Pleasant Police to see if criminal charges could be filed against the doggy daycare. She said a detective told her no charges could be filed because no one intentionally killed Zane.
In an email, Mount Pleasant Police confirmed nothing could be done on their end.
Von hired an attorney, Evan Smith, and is now suing Paws in Paradise. The suit claims the daycare was negligent in Zane's death and that "Somehow a large, well-known dog was completely left unaccounted for at least six hours."
Smith was shown a waiver and release of liability agreement all pet owners are required to sign when they board their dogs at the kennel.
"It's early in the case, but based on information we have, we do not believe a waiver would apply in this case," Smith said.
The owner of Paws in Paradise said her attorney told her not to comment because of the lawsuit.
Meanwhile, the owner of another local doggy daycare revealed the procedure they have in place for keeping track of dogs in their care.
Jennifer Parks owns Fetch in North Charleston.
"It's very difficult," Parks said.
Parks says her daycare has a ratio of one staff member for every 15 to 20 dogs. She says that's the recommendation of the American Association of Boarding and Kennels.
Just like Paws in Paradise, Parks has web cameras all over the daycare. She also has the name and important information about every dog written on the door of each pen.
"There's never a time that we are not walking the halls, looking at the cameras, physically in the room," Parks said.
After her dog's death, Von tried to file a complaint against Paws in Paradise, but found out the South Carolina but found out the South Carolina Board of Veterinary Medical Examiners only takes complaints against veterinarians.
Until he learned of Von's case, State Rep. Mike Sottile had no idea there is no law regulating doggy daycares in South Carolina.
"Right now there is no law protecting them," Sottile said. "I think animals and their owners need protection while somebody else is caring for them."
Sottile is now drafting legislation that would create a governing board for doggy daycares. The makeup of the board would include some veterinarians.
"People that are working within these facilities are supposed to be properly trained. That's in my bill, they have to be trained," Sottile said.
MOBILE USERS: Click here for tips on choosing the right doggy daycare.
North Carolina does have a law regulating boarding facilities. That state requires a doggy daycare go through two inspections before it can open. Violations can result in a warning letter, a fine or a suspended or revoked license.
In Georgia, one inspection is required before a doggy daycare can open.
While Von waits for a law regulating doggy daycares, she keeps her pet's ashes in a box inside a bag. She wishes she could turn back the clock and bring back her beloved pet.
"The best I can do is try to get a law which I think would be like 'Zane's Law' that would have regulations in place for anybody who offers services for any animal, so that there aren't any more cases like this, that something good would come out of this needless, truly needless loss," Von said
It is too late in this legislative session for Sottile to file his bill to regulate doggy daycares, but he says he plans to pre-file the bill in December and bring it to the house floor during next year's session.
Copyright 2016 WCSC. All rights reserved.