Blackbaud growing, boosting Berkeley County with 300 jobs
Published: May. 18, 2016 at 11:00 PM EDT
|
Updated: May. 18, 2016 at 11:26 PM EDT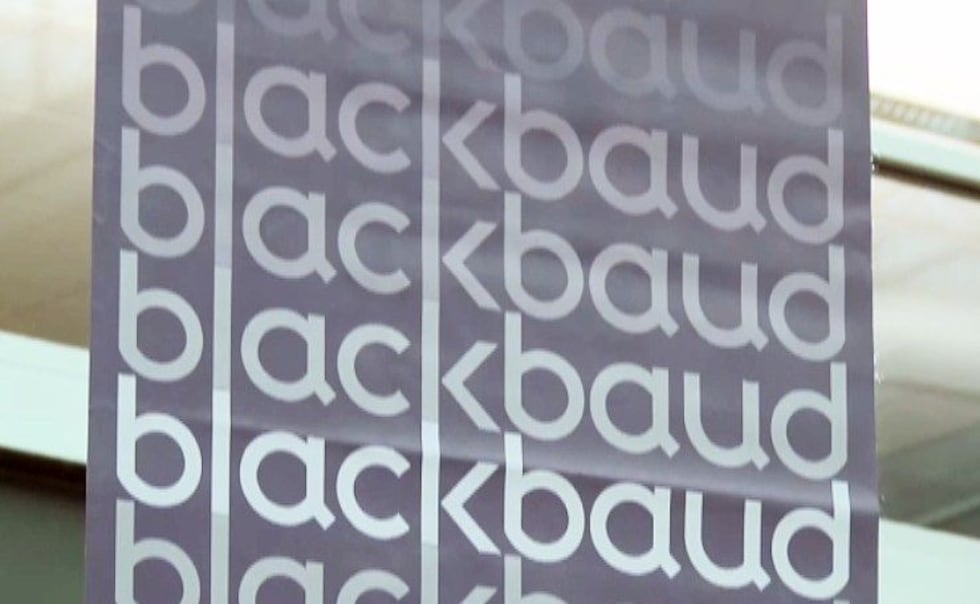 DANIEL ISLAND, SC (WCSC) - Blackbaud, Inc. announced a multimillion dollar expansion Wednesday, which is expected to create 300 jobs in Berkeley County.
The software company, which develops software and services that help nonprofits grow and operate more efficiently, held a special event to share plans to build a brand new headquarters on Daniel Island.
"We're doubling on our commitment here," Blackbaud CEO and President Mike Gianoni said. "We're growing fast as a company, and this is a large announcement for us and we're really excited about it."
Plans include a 360,000 sq. ft headquarters to "delight existing staff and attract top talent by adding innovative ideation and collaboration spaces," and more, according to a press release.
According to Gianoni, there are around 3,100 employees at Blackbaud, and more than half are based in Charleston.
"Software is built by teams not by individuals," Gianoni said. "We'll have outdoor space, we'll have outdoor exercise faciltlies, indoor coffee shops and lots of really cool things for our associates. A lot of people think software companies hiring, it's only engineers...but given this is corporate headquarters, it's pretty much every department."
Leaders said the company's growing footprint in South Carolina is big news for Berkeley County and also the state--
"This recognizes the fact that we have a diverse economy so that young men and women growing up in our state have choices in where to work and what kind of education to get," Sec. of Commerce Bobby Hitt said.
Hitt said Blackbaud's expansion also primes the pump for other tech companies looking to call the Lowcountry home.
"This new project with a new building is like a clarion call to people in the high tech industry that Charleston is very much on the map," Hitt said.
Blackbaud's expansion has also been coined "Project Green," according to Berkeley County officials. The project includes a partnership with the county that leaders say will boost the local economy.
According to Berkeley County Council reports, Project Green will likely get incentives for adding jobs and investing in the county.
 
"They could invest anywhere in the world, but they chose to invest here," Berkeley County Supervisor Bill Peagler said. "We want to create a corporate environment, a business environment where businesses can work and they can succeed."
Council has not passed final approval of Project Green's proposed incentives.
Copyright 2016 WCSC. All rights reserved.