All administrators in BCSD now trained in hands-on self defense
Published: Jun. 14, 2016 at 7:53 PM EDT
|
Updated: Jun. 14, 2016 at 10:50 PM EDT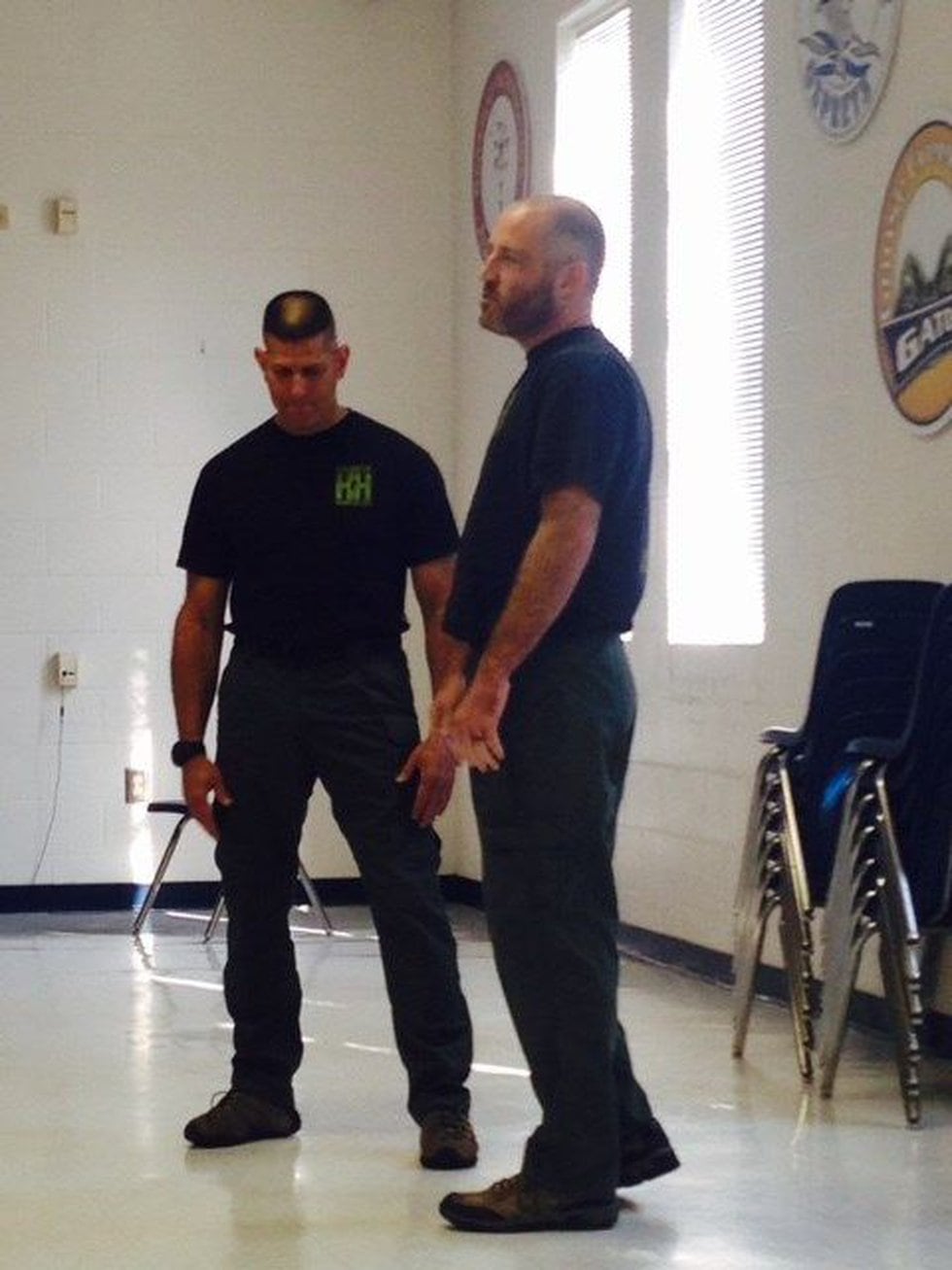 BERKELEY COUNTY, SC (WCSC) - Administrators in the Berkeley County School District are now trained in self defense techniques thanks to a district wide initiative focused on safety and security.
Since December 2015 principals and assistant principals at schools across the district took part in several mandatory hands-on seminars.
Tuesday the final group of assistant principals took the class.
BCSD is the only district in the Lowcountry teaching these hands-on defense techniques.
"Teachers and administrators are our first line of defense," said safety and security officer Tim Knight, with BCSD.
Knight says employees working in the schools are faced with tough situations everyday.
Sometimes they can get physical, and the need to defend yourself is vital.
"Unfortunately we've had administrators and teachers injured getting involved in altercations with students and adults who come to the school," he said.
"Break up fights, and some other things like that," said Cane Bay Middle School Assistant Principal Tim Evans. "Not necessarily much hands-on,
but a few hands-on situations."
Administrators learned a variety of different moves like getting away from a wall while being choked, students attacking staff from the front with objects,
to maneuvering their way out of being pinned to the ground.
"It was fantastic," said Sangaree Intermediate School Assistant Principal Kellie Gebhardt. "I was totally dreading it. I didn't think it would be applicable to my level of students, but it totally was. It was a great experience."
"We covered a lot," said Matt Robinson, owner of Charleston Krav Maga & MMA. "We really did, and the beautiful thing about our system is that it's not complicated."
Robinson was involved in a Live 5 Investigates story on how to survive an active shooter in April.
He's taking the skills he has, and helping the Berkeley County School District train their employees to protect not only themselves, but their students.
"We have a lot of violence and things that happen in school systems that we feel like we're not allowed to do something about," Robinson said. "I think in
these situations, and what we're discussing here, I think they need to know that it's okay to defend myself and keep myself safe."
"We just want to be proactive with our safety and security measures. This is just one part," Knight added.
"It's much easier to be able to adapt it, and then apply it as opposed to taking notes or watching a video," Evans said.
Charleston, Dorchester District 2, Dorchester District 4, Colleton, and Georgetown County School Districts all go over plans for defense techniques, but there are no seminars for hands-on learning.
BCSD hopes to get all teachers involved with this hands-on training in the near future.
As for hands-on active shooter seminars, especially in light of the recent shooting in Orlando, Knight says he hasn't ruled it out.
"We're talking about it and we'll see what happens," he said.
Following news of the tragedy in Florida, Robinson said he was contacted by several people seeking self-defense.
On June 25 from 2-4 p.m. Robinson will host an active killer seminar at Charleston Krav Maga & MMA in West Ashley, geared towards the LGBT community in Charleston.
The seminar is free for those individuals who register.
Copyright 2016 WCSC. All rights reserved.