Shadow "Mess" complaints and HOA oversight in South Carolina
Published: Sep. 22, 2016 at 2:40 AM EDT
|
Updated: Sep. 22, 2016 at 3:34 AM EDT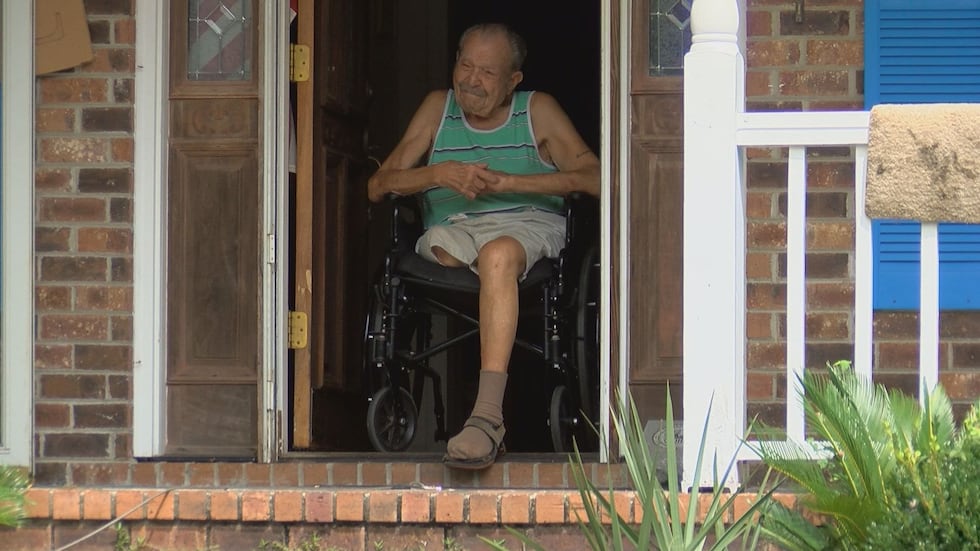 WEST ASHLEY SC (WCSC) - Neighbors are butting heads and allegations are flying in a West Ashley neighborhood that's already had a rough year.
 
Some residents of Shadowmoss Planation started a grassroots attempt to overthrow their Homeowner's Association board, under the claim that the neighborhood has become a "Shadow-Mess." http://shadowmess.com/
 
Several people contacted Live 5 complaining about a crack-down on fines and fees, saying there were liens and foreclosure actions pending against neighbors, and ultimately accusing the current board of not being transparent enough with the HOA's financials.
 
The heightened interest partly peaked after the neighborhood's former management company, Marshland Communities, and its owner Karen Colie, were accused in March of stealing money from dozens of local neighborhoods.
That situation is still a pending federal investigation.
The Shadowmoss board has now hired a new management group, but people like Rebecca O'Grady aren't satisfied with the HOA board itself.
"I just saw more and more wrong with the way this HOA is run," she said. "The whole Karen Colie debacle- I'll just call it what it is- has been very, very upsetting. Our board should have been performing an audit every year, and they have not audited in years."
Shadowmoss bylaws specifically say the Treasurer should arrange an "annual audit of Association books to be made by a public accountant at the completion of each fiscal year."
Steve Taylor is running for the newly proposed HOA board.
"In light of what's happened, I just think there ought to be an audit done. Then you start over and you know how much money was taken, if any."
 
Shadowmoss Planatation's current HOA board President Aaron Richard spoke with Live 5 to answer the resident's concerns.
"That's a fair question," he said, referring to why there hasn't been an audit yet. "The board has agreed on getting an audit. We fully intend to do one."
But it's not as immediate of an issue as some think, he believes.
First of all, if there is money missing, they aren't sure when the loss started.
It might have happened for six months, it might have been two years, said Richard.
He said forensic audits can cost seven thousand dollars per year of review.
"Most of the firms we've met with have strongly advised us to wait until the federal investigation is concluded for two reasons. For one, we don't know where to start if we don't give them a start date. Two, the federal investigation is going to do a lot of that legwork for us. Which will save a lot of money on the community side," said Richard.
He also addressed some neighbors' complaints about the crack-down on fees and fines.
"Some background on that. At the end of 2015, we looked at our balances and we had about $100,000 in past due accounts."
He said that's a lot of money for a community with a tight budget.
There was a long list of liens and foreclosure actions filed by the Shadowmoss HOA over the last year. The board recently sent an email to residents saying their renewed effort to collect past-due amounts was supposed to improve the community. Dues fund things like landscaping and paying for the management company.
But Richard understands it hasn't been popular with everyone. They recently suspended the crack-down, even promising to refund some fines.
Emmanuel Knight said he felt harassed over a couple of hundred dollars after he failed to pay his dues. Knight admitted he fell behind after losing his wife to breast cancer and being hospitalized 13 times in one year.
"I plainly flatly ran out of money. I hit the bottom and didn't pay my fees on time," he explained.
Knight bought his home in cash about 25 years ago and prides himself on Yard of the Month victories he and his wife won over the years.
"I just don't think we've been treated right, and I wish we could get somebody else that's a little bit better."
Steve Taylor, the man running for the new board, believes there should be a hardship fund created in Shadowmoss to assist neighbors who are struggling. In Knight's case, his church stepped up and helped him pay what he owed.
Richard says they do consider hardships. He said he's waived thousands of dollars in fees and late penalties over the last year. But when it comes to the $200 annual dues, it's hard to have wiggle room.
"We're willing to work with people- they just have to come to us. That being said, our duty is to the community as a whole. And for every person who doesn't pay, everybody else must absorb that cost."
There's little oversight of HOAs and community associations in South Carolina. In 2015, the state formed a study committee of experts and legislators to discuss the best ways to guide the groups, educate HOA board members and offer a certification process to managers, for example.
Attorney Shaun Cranford was part of that committee. He's the Chairman on the Community Association Institute's Legislative Action Committee.
"There's so many different issues that arise in an HOA that South Carolina needs to catch up with its neighbors in North Carolina and have those parameters. There's almost 4,000 HOAs and several hundred thousand residents living in HOAs.
It's time to have a Comprehensive Act so all associations can operate in a similar manner," Cranford told Live 5 over the phone.
Representative Mike Sottile of Charleston was also involved in the study committee. He told us it basically never went anywhere last year because there were differing opinions on regulating HOAs. Sottile said it could come up again in the 2017 legislative session.
"You really do need to pay attention to your HOA," said Rebecca O'Grady. "These people have a lot more authority than you think they do."
Copyright 2016 WCSC. All rights reserved.