Bill Sharpe, Debi Chard to be honored by S.C. Broadcasters Association
Updated: Nov. 2, 2016 at 12:40 PM EDT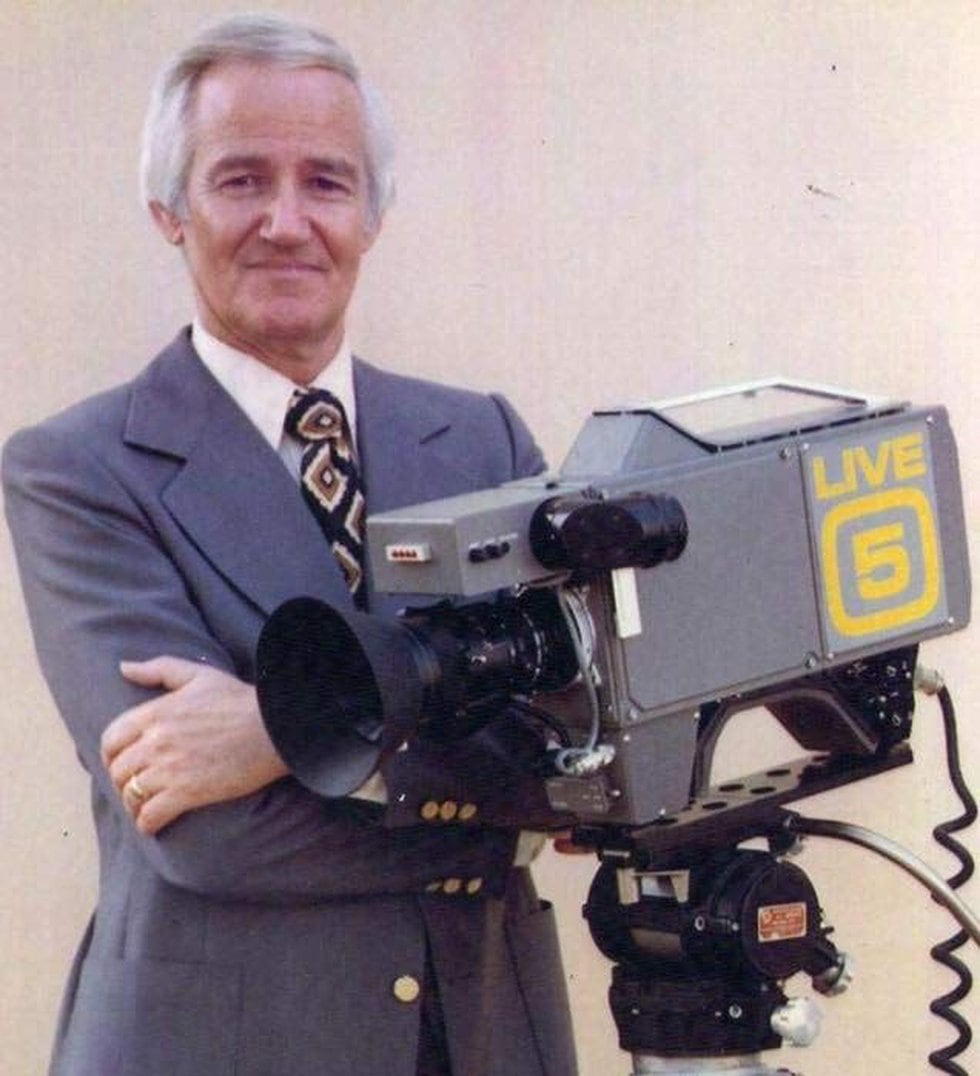 The South Carolina Broadcasters Association will present Masters Awards to Live 5 News anchors Bill Sharpe and Debi Chard in January, the organization announced.
"This is the first time two journalists from the same station have been honored at the same time," Live 5 WCSC Vice President and General Manager Dan Cates said.
Sharpe joined the Live 5 News team on Oct. 3, 1973 as a radio newsman who was shifting gears to television. At that time, he recalled on his 40th anniversary with WCSC-TV, scripts were hammered out on an electric Smith-Corona typewriters and radio interviews were recorded on reel-to-reel. National news clattered out on a newsroom teletype machine and it was "film at eleven."
John M. Rivers Jr., who was an owner of the station, recalled it was Sharpe's great voice and a hometown connection that landed Bill the job. The Lowcountry embraced him.
You would find Bill racing for the finish in the Cooper River Bridge Run and raising money for charity. He was a Charleston boy at heart.
Sharpe has covered stories across the country and across the globe, interviewing everyone from a Pope to presidential candidates to presidents.
Chard, who joined the Live 5 News team on April 19, 1976, has served in a variety of roles besides anchoring at the station over four decades. She has been the medical reporter, a managing editor, an assignment editor, a producer and even the news director for a time.
Early that year, she took a job as news director at WCSC radio, and within a couple of weeks, she found herself working six days a week, producing and anchoring the Saturday night news on WCSC-TV.  After about seven years of working six days per week, she made the move to television full-time.
Chard was news director at a key moment in Live 5 News history: when the station became only the sixth in the nation to purchase a live satellite truck.
In 1993, Chard started an initiative called "Debi's Kids" that would serve families with limited resources by helping make their holidays brighter for two decades. In 2003, her work to help needy families was recognized when July 15 was proclaimed "Debi Chard Day" in the city of Charleston. The following year, Debi's Kids formed a partnership with The Salvation Army Angel Tree program to provide new, unwrapped toys for children 12 and under for Christmas.
As anchors, Bill and Debi have led our coverage through some of the Lowcountry's biggest stories and toughest times – including the devastation of Hurricane Hugo, the deaths of nine Charleston firefighters, and most recently, the deaths of nine worshipers inside a downtown Charleston church.
Bill and Debi anchor the 5 p.m. and 6 p.m. news from the Bill Sharpe Studio. The studio was renamed in Bill's honor on his 40th anniversary at Live 5. This past May, the newsroom was renamed for Debi in recognition of her 40 years at Live 5.
Former WEZL-FM announcer Gary Griffin, who spent more than 35 years at the station and served as a weekend host, afternoon drive host, midday host and morning show co-host, will also receive a Masters Award.
Charles Bierbauer, dean of the College of Information and Communications at the University of South Carolina in Columbia, will receive the Honorary Life Membership Award. Bierbauer has served as dean since 2001. During his tenure, the school moved from the Carolina Coliseum to a renovated Health Science building with houses the newest broadcast technology, according to a release from the SCBA.
A Masters Award nominee must be a living individual who has lifetime achievements as an on-air broadcaster for radio and/or television and who has made significant contributions to broadcasting in South Carolina.
The late Charlie Hall, who signed Live 5 News on in 1953 with the words, "Channel 5 is now alive!", received the award in 1994.
The awards will be presented at a dinner on Jan. 26 in Columbia.
Copyright 2016 WCSC. All rights reserved.