Charleston fire officials: 'Significant improvements' made since Charleston 9 were lost
Updated: May. 30, 2017 at 4:07 PM EDT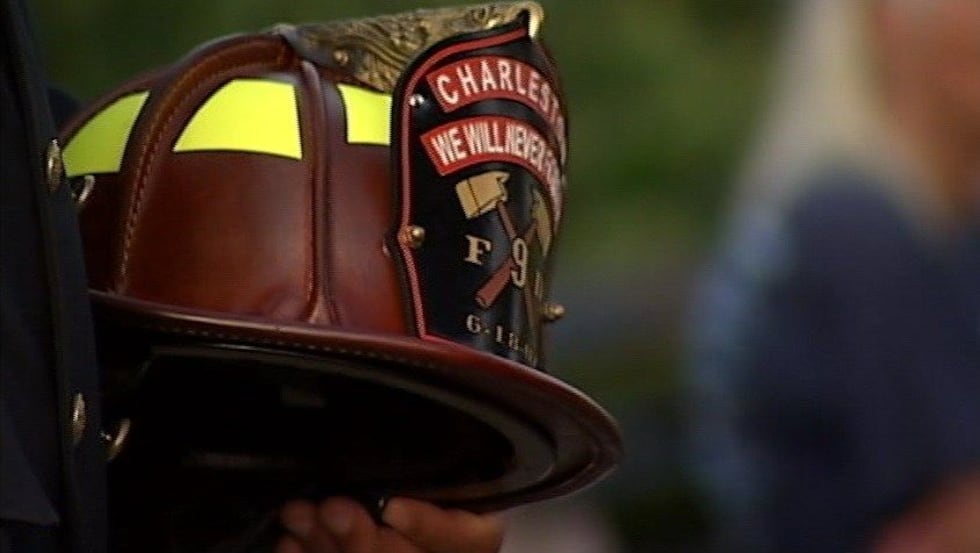 CHARLESTON, SC (WCSC) - Charleston Fire Department officials told reporters Tuesday significant improvements have been made since a deadly fire claimed nine city firefighters almost a decade ago.
The Charleston fire department took a lot of criticism after the deadly fire at the Sofa Super Store with demands for changes in the way the department operates.
High-ranking members of the department said automatic aid agreements with several fire departments and better firefighter training are among the changes they say have helped save lives.
"That's how we learned in this profession, when something bad happens everything changes," Charleston Fire Battalion Chief Kenneth Jenkins said. "Everyone puts you under the microscope. They analyze it and they came up with ways to fix the problem so it never happens again."
The aid agreements, designed to create a quicker response to a fire, was something firefighters said were tough to get used to.
That was the biggest growing pain for us in getting to know the members of the St. Andrews Fire Department and North Charleston and working with them," Capt. Anthony Morley said.
The fire also brought new procedures for entering a building or home during a fire.
"It goes back to the nine guys. We're gonna protect as much we can. If it's a life involved, absolutely there's somebody involved the guys are going in," Battalion Chief Larry Hood said.
Since the fire, the department also has brought in new equipment, including a hook and ladder truck, that can turn narrow corners.
These firefighters say every change made has been watched closely.
"Probably the best way to state it is we've been under the microscope for ten years now," Jenkins said. "Every department that I've been associated with has asked what's been going on in the Charleston Fire Department."
Other changes that were made include a multi-year training plan and promotional testing for firefighters.
"I don't think the public realizes how safe they are because of what happened, just the citizens how many lives have been saved," Hood said.
The fire at a West Ashley furniture store and warehouse on the evening of June 18, 2007, killed nine Charleston Firefighters, who became known as the Charleston 9.
At the time, the incident bore the highest number of firefighter fatalities in a single event since the terror attacks of Sept. 11, 2001.
The firefighters who died while working to make sure no employees were trapped inside the building were:
Engineer Bradford "Brad" Baity, of Engine 19

Capt. Mike Benke of Engine 16

Firefighter Melvin Champaign, of Engine 16

Firefighter James "Earl" Drayton, of Engine 19

Asst. Engineer Michael French, of Ladder 5

Capt. William Hutchinson, of Engine 19

Engineer Mark Kelsey, of Ladder 5

Capt. Louis Mulkey, of Engine 15

Firefighter Brandon Thompson, of Ladder 5.
Fire officials say since the deadly fire the department's annual budget has grown to more than $31 million with a staff of 354 firefighters.
The Charleston Fire Department released plans for a ceremony to commemorate the 10th anniversary at the site of the fire, located at 1807 Savannah Highway. The ceremony is scheduled on the anniversary, June 18, at 7 p.m.which has since been converted into a memorial park to honor the Charleston 9.
Copyright 2017 WCSC. All rights reserved.