Families celebrate July 4th at Folly Beach
Updated: Jul. 4, 2017 at 4:48 PM EDT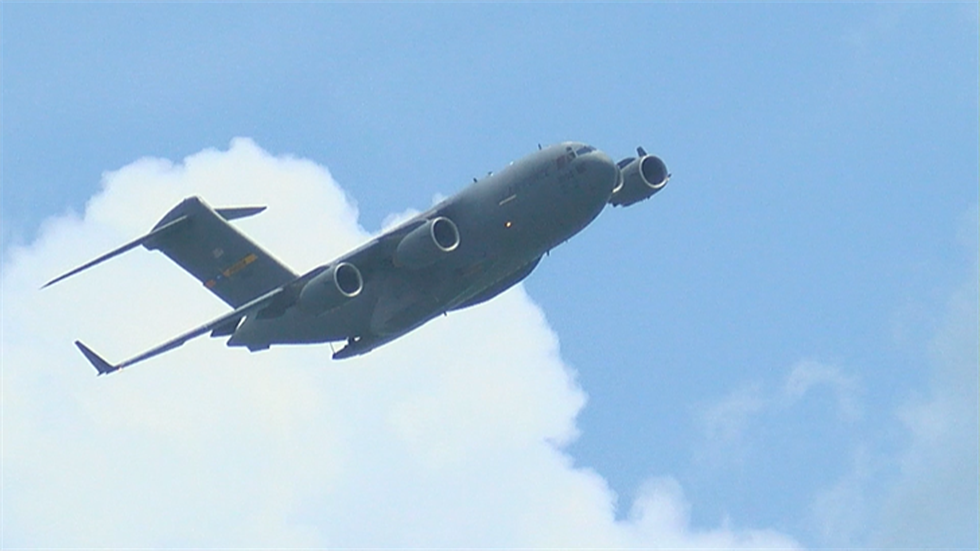 FOLLY BEACH, SC (WCSC) - Beaches around the Lowcountry were packed as families headed to the coast to celebrate the Fourth of July.
Pop up tents and umbrellas could be seen everywhere on Folly Beach Tuesday.
Despite the holiday falling mid-week, families from all over headed to the "Edge of America" to celebrate our Independence.
"I get to spend time with family," said Angela Pagliaro, of West Ashley. "I don't get to see them much because we always work. It just brought us together coming to Folly."
"Coming to the beach has been a regular thing for us lately and over the summer, so this is just another way to spend another day," added Allyssa Hafer, of Mt. Pleasant
Getting to the beach took some time though, because of traffic.
"We left early, earlier than normal and it took us about 45 minutes," Hafer said. "It wasn't bad traffic, just a little merge. We took our time and we're here now."
Besides soaking up the rays, people could also be seen exercising on the beach, in preparation for the cookouts later in the afternoon. Families were seen playing baseball, Frisbee, and football.
"We always take a football anytime we go to the beach," said Chris Gilbert, of Michigan. "We love throwing the pigskin around. It takes us back to our days in high school."
Gilbert and his friend Mike Machala were rookies to Folly Beach.
The duo drove from Michigan late Friday night to Charleston to spend their holiday in the Lowcountry.
They along with other beachgoers were treated to a sight as two F-16s and a C-17 flew over Folly for the 8th annual Salute from the Shore.
"Anytime you get to see a flyover, to celebrate the country, it's a unique opportunity that not everyone gets," Machala said.
"I love airplanes so this is going to be the time of my life," said Noah Walker, of Charleston. "Airplanes are just amazing to me."
Walker and his family left for Folly at 7:30 a.m. and managed to avoid some of the traffic.
He said while they don't have any set traditions, they do plan on watching fireworks somewhere in the area.
Folly Beach will host its annual celebration Tuesday at 8:30 p.m.
Copyright 2017 WCSC. All rights reserved.