Roper St. Francis celebrates grand opening of N. Charleston facility
Published: Aug. 2, 2017 at 4:09 PM EDT
|
Updated: Aug. 2, 2017 at 5:59 PM EDT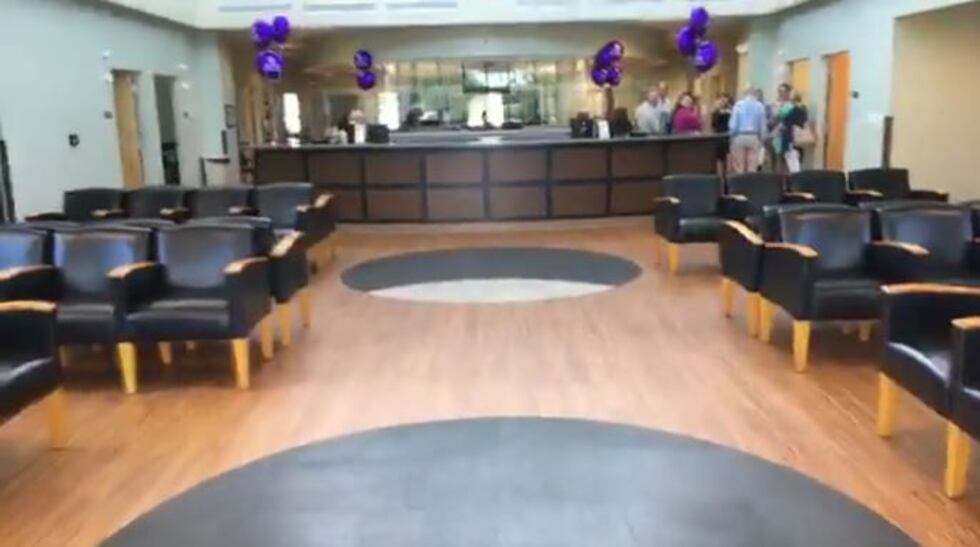 NORTH CHARLESTON, SC (WCSC) - A new mission-based facility opened its doors for the first time in North Charleston Wednesday morning.
Roper St. Francis Rivers Avenue will serve as a central hub offering critical health and social needs of the underserved and uninsured, spokesperson Meredith Huggins said.
The facility, located at 5133 Rivers Ave., is designed to provide one-stop-shop care coordination for people at a central, convenient location in the heart of North Charleston, Huggins said.
Clinical Manager with Roper St. Francis Physician Partners and RN, Amanda Biondi, says this facility was a dream from 2014.
"We had many patients seeking primary care through the emergency department and it didn't make sense," Biondi said.  "It's not going great for the patient it's not going great for the health care system we want to see emergencies in the ER."
One of the goals is to redirect patients with non-emergency, routine medical needs away from the emergency room, connecting them instead with preventative care and wraparound social services.
In 2015, hospital officials set up a Transitions Clinic at the downtown hospital to get patients into routine preventive health care. So far they've prevented more than 2,500 emergency room visits conserving about $5 million in the health care system. Now they have a facility dedicated to these efforts and more.
Patients will also be able to access a clean, hot shower at the facility, apply for jobs using the computer lab and "shop" for an outfit for a job interview in the Success Closet filled with clothes donated by Roper St. Francis teammates.
"We feel like we're really blazing a trail in population health management and we're excited to be in this community," Biondi said.
Roper St. Francis Rivers Avenue is easily accessed via a CARTA bus that stops outside the front door.
The services provided at Roper St. Francis Rivers Avenue are available by referral and appointment only. It is not a walk-in clinic. The facility will begin seeing patients on Monday, August 7.
"We know that in order for our patients to be on path to wellness all of their needs need to be met, not just their healthcare, but social needs as well," Biondi said.
Here's a list of the services provided:
·        Transitions Clinic
·        AccessHealth Tri-County Network
·        primary care
·        OB/GYN
·        mental health counseling
·        social worker
·        routine labwork
·        extensivists
·        paramedicine
·        Success Closet
Copyright 2017 WCSC. All rights reserved.