Alleged Colleton Co. cult preacher charged with 8 counts waives bond hearing
Published: Dec. 18, 2017 at 2:30 PM EST
|
Updated: Dec. 19, 2017 at 7:19 AM EST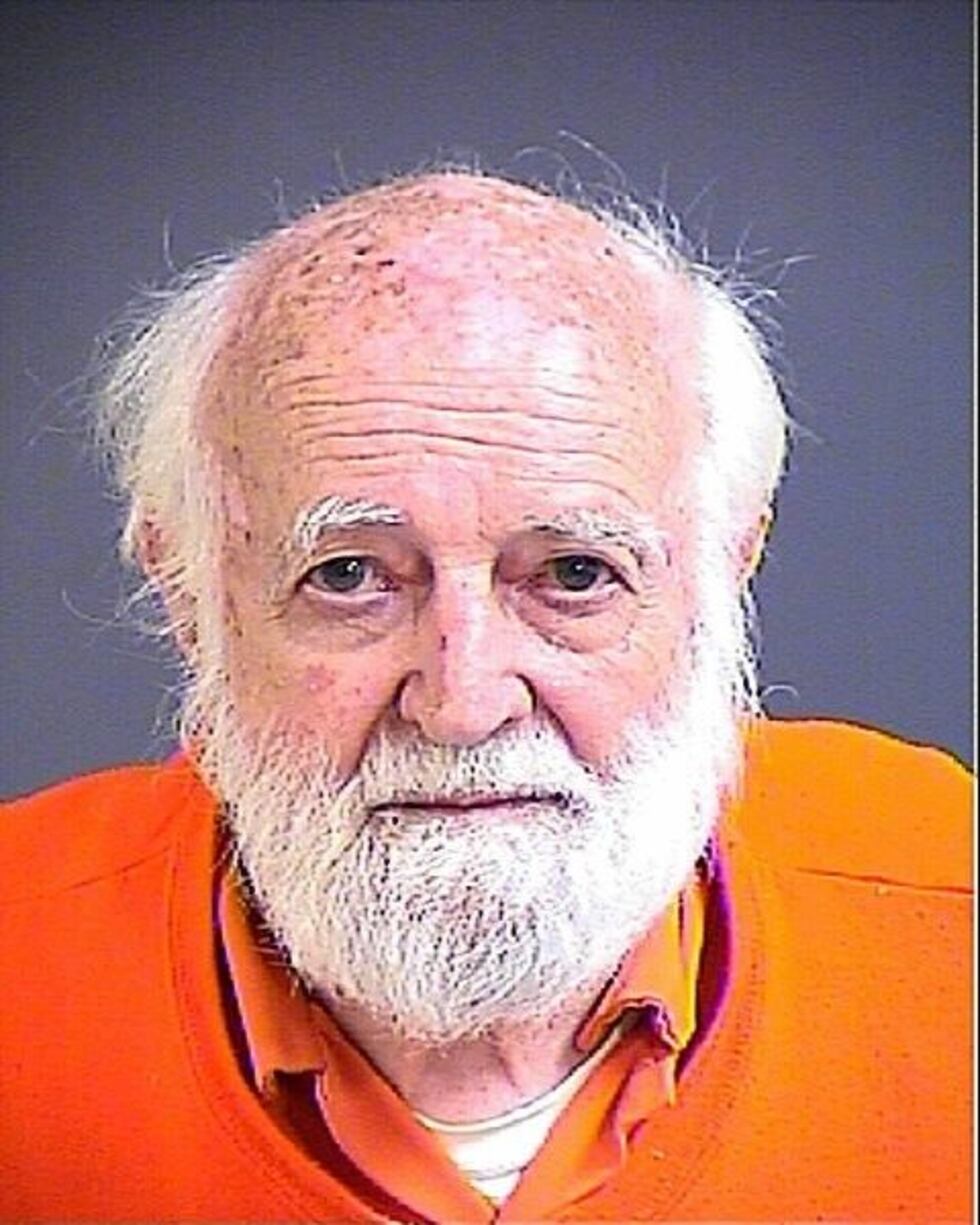 COLLETON COUNTY, SC (WCSC) - The accused leader of a cult in Colleton County facing eight criminal counts waived his right to a bond hearing Monday afternoon.
Ralph Stair, 84, has been charged with a total of eight charges. The charges include three counts of first-degree criminal sexual conduct, one count of assault with intent to commit first-degree criminal sexual conduct, one count of kidnapping, one count of burglary, one count of second-degree assault and one count of third-degree criminal sexual conduct with a minor.
Agents with the State Law Enforcement Division and the FBI, and Colleton County Sheriff's deputies worked together to make the arrest at 7:48 a.m. Monday at the Overcomer Ministry on Augusta Highway in Walterboro, according to Colleton Co. Sheriff's Lt. Tyger Benton.
A search warrant for the property was also executed, he said.
"Stair was taken into custody without incident, within literally just a few minutes of arriving on the site," SLED spokesman Thom Berry said.
GRAPHIC: Some of the details of the charges contain explicit sexual references and may be very disturbing.
The charges of first-degree criminal sexual conduct stem from multiple incidents different victims described to investigators.
The earliest dates back from the early part of January 1998 until the early part of June 1999. Investigators say Stair came to the victim's residence, knocked once then opened the door and entered without her consent. The victim told detectives that once he was in the home, he would sexually assault her, and said it happened approximately 35 or more times over the course of a year-and-a-half. On at least one occasion, the victim claimed Stair told her she had "made the Man of God happy." Court records state the burglary charge was also filed in connection with Stair's alleged entry into the victim's home without her permission.
Another charge stems from early April 2017 until late May, during which a victim claimed Stair consistently harassed her for sex, stating he wanted to "kiss her tummy," which the victim said everyone understood to mean "oral sex." The victim said that while she was in the radio room of the compound, Stair touched her genital area over her clothes. She told investigators she gave in to him because he told her she might have to move from the property. She said she was forced to perform a sex act and then he had sex with her, the affidavit states.
The third first-degree criminal sexual conduct charge was filed in connection with a an incident in June when a juvenile victim alleged he took her to the radio room and began to fondle her breasts. The affidavit states she tried to turn to walk away but that he grabbed her arm from behind forcibly and held her against her will and began to fondle her genital area under her clothes. This incident also prompted the kidnapping charge, an affidavit states.
A charge of third-degree criminal sexual conduct with a minor is in connection to an incident on June 3, 2017, when investigators say Stair was preaching to his congregation and called an underage girl to approach him on two separate occasions, asked her age, and fondled her right breast. The affidavit states after fondling her, he told her to go sit back down and stated he was going to keep touching them so no one else could touch them.
The charge of assault with intent to commit first-degree criminal sexual conduct dates back to the winter months of 1992, the affidavit states. The victim told investigators he called her into his office to sign paperwork so she could sell her vehicle, but then pushed her behind his desk and groped her. She said he shoved his hand under her shirt and touched her breasts, then pressed his legs between her legs and forcibly pulled her panties down and touched around her genital area with his hand. The victim said she thought she was about to be raped and fought him off.
The eighth charge, second-degree assault and battery, stems from an alleged incident in July 2016, in which Stair called for the victim to come over to him, then reached up and stuck his hand under her shirt and grabbed her breast and began to massage it, court documents state. The victim said as he touched her, he asked her, "Do you miss me?"
Police reporter Harve Jacobs investigated Stair in October. Multiple women and members of Stair's church came forward with sexual assault allegations and claimed he was running a cult. Two women told claimed were sexually assaulted by Stair while living there.
"I was like, 'I don't want to do this, can you please leave me alone?'" one of the women, Lita, said. "He was like, 'Don't you want to please God?'"
The investigation began after a video surfaced that apparently showed Stair grabbing the breast of a 12-year-old girl during a church service at the compound.
On the video, Stair is heard saying no one else can touch her and that he will grab her like nobody else can.
Stair was arrested in 2004 for improperly touching two female members of the church. He eventually pleaded guilty to a lesser charge and got two 30-day terms.
After the investigation, the sheriff requested that Live 5 News reach out to the victims and ask them to contact the sheriff's office.
Some of Stair's supporters came to Colleton County Detention Center where Stair was being held Monday afternoon.
He will have to go before a circuit judge to request bond.
The investigation is ongoing, Benton said.
Copyright 2017 WCSC. All rights reserved.