McMaster to SCDOT: Reverse lane on I-526 during Wando Bridge shutdown
Updated: May. 17, 2018 at 4:37 PM EDT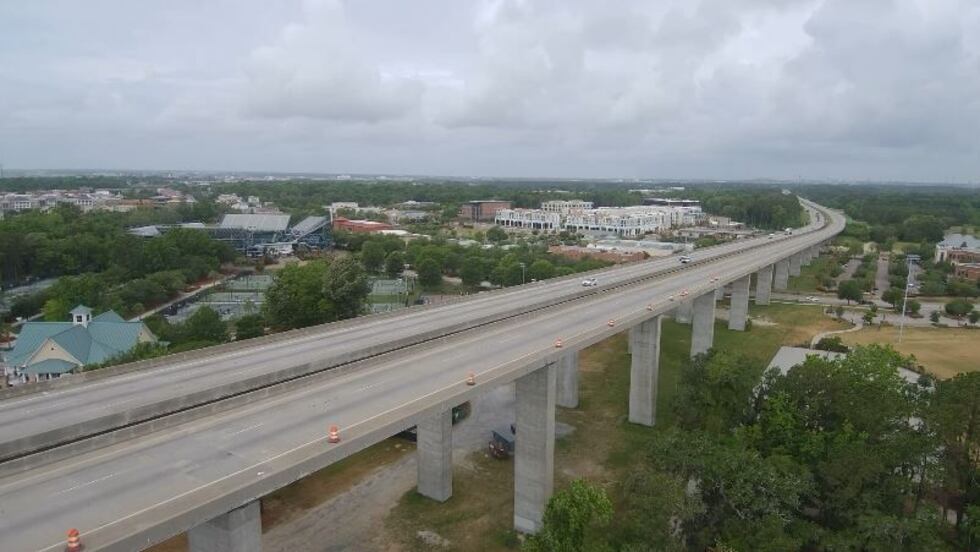 CHARLESTON COUNTY, SC (WCSC) - Gov. Henry McMaster officially requested the state's Department of Transportation develop and execute a plan to reverse a lane of traffic on I-526 during repairs to the Wando Bridge.
The letter, released Thursday afternoon, orders state Transportation Sec. Christy Hall to allow two-way traffic in the eastbound lanes of the James B. Edwards Wando River Bridge while repairs are being made to the westbound side.
Drivers Thursday afternoon reported a line of dump trucks lined up along the shoulder at the base of the Wando Bridge.
SCDOT spokesman Pete Poore said the trucks are there to perform preliminary work on a catch or drainage basin that would be required if a lane reversal is ordered.
It is not yet clear how long it will take to complete work on a catch basin or how soon the lane reversal could happen.
Read the governor's letter below.
Reversing lanes was one of two main options transportation officials have been considering since the westbound lanes of the bridge were shut down Monday.
Earlier Thursday, Mount Pleasant Mayor Will Haynie said the SCDOT was considering the lane reversal.
"The biggest factor is whether emergency response vehicles could fit into the lanes to respond to an accident," Haynie said.
The second option involves changing the on-ramp to I-26 from the Arthur Ravenel Bridge from a one-lane to two-lane route and possibly routing traffic through the Meeting Street exit and back onto I-26.
Westbound lanes of the Wando Bridge were closed Monday after a snapped cable was found during an SCDOT inspection that morning. Officials said the bridge would remain closed for 48 hours to allow for a more thorough inspection.
On Wednesday, SCDOT officials announced the bridge would remain closed for up to four weeks while repairs were made, setting the tentative reopening date at June 11.
Two detours are currently in place because of the shutdown:
Southbound US 17 across the Arthur Ravenel Jr. Bridge to I-26 in Charleston.

Northbound US 17 to Highway 41 to Clements Ferry back to I-526.
SCDOT crews with barricades are stationed at the closed ramps at Long Point Road.
SCDOT officials warned drivers to not attempt to drive around barricades and employees and asked that they be patient and allow for delays.
This is a developing story. Check back for updates.
Copyright 2018 WCSC. All rights reserved.