WastePro two weeks behind on trash pick-up in Johns Island neighborhood
Updated: Jun. 4, 2018 at 9:47 PM EDT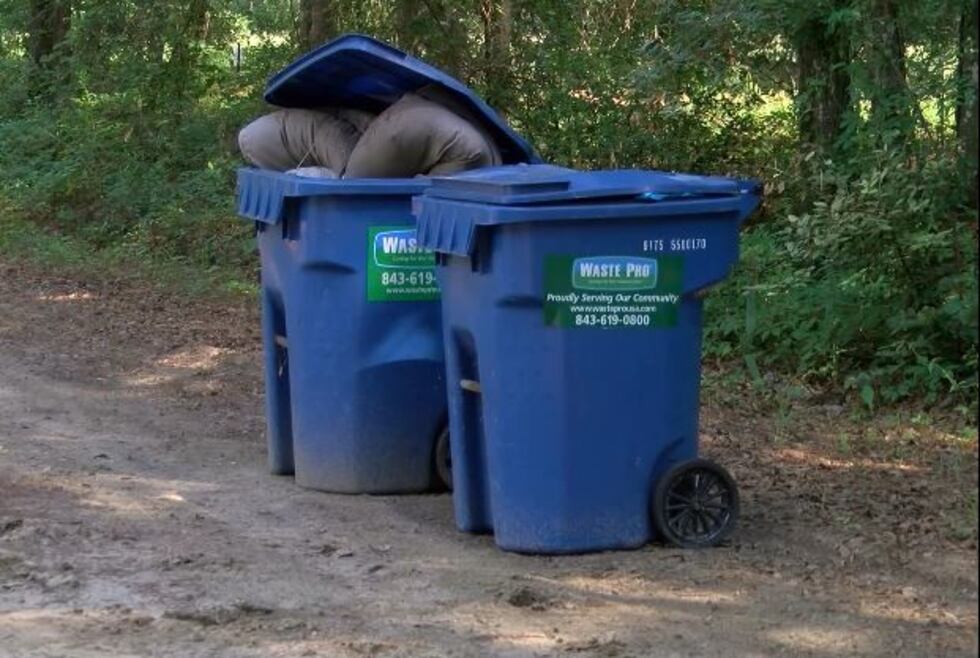 CHARLESTON COUNTY, SC (WCSC) - It's been two weeks since WastePro has picked up trash, according to people who live in one Johns Island neighborhood.
Residents of the Cottage Plantation Subdivision say they are paying for the service that they have not been receiving.
WastePro's local number tells callers that they are experiencing high call volumes and it instructs people to leave a voicemail so they can return your call.
In a tweet, WastePro provided the following statement:
"We are aware that there are some issues with delayed pickup in this area. We are working hard to recover all the misses. Questions or concerns may be sent to customerservice@wasteprousa.com. We apologize for any inconvenience this has caused."
Marie McNeice lives on Johns Island and says she called last week and hadn't heard back from WastePro as of Monday.
Many people who live in the area say they have been taking their trash to a dump themselves. There are also others who don't have the capabilities to do so.
"One of the major issues in an area such as this as you can see it is very rural, we are very fortunate that we have a lot of wildlife but it also means that wildlife doesn't know not to access a trash can that has been left on the street for two or three or four days," McNeice said.
Charleston County officials says WastePro's contract ends at the end of June. Another provider, Republic Services, is expected to start operations in July.
The contract was put out for a bid and WastePro did not re-submit. The bid was part of the standard renewal, according to Charleston County.
"I hope that they will live up to the transition, there are certain obligations that WastePro has to the customers," McNeice said. "We are paying for a service that we are not getting so we can only hope for better, but also during the transition that things run smoothly."
Copyright 2018 WCSC. All rights reserved.