Cunningham to restart campaign as Scott, others plan to campaign for Arrington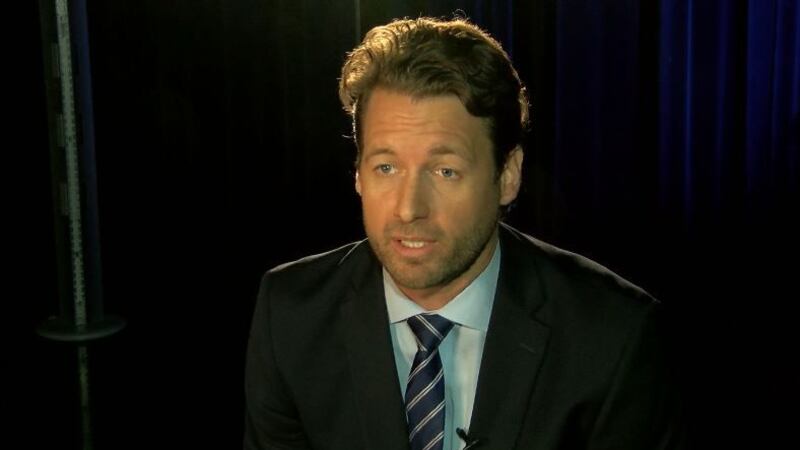 Updated: Jun. 28, 2018 at 4:55 PM EDT
Democratic First District Congressional candidate Joe Cunningham says he plans to begin transitioning back into the campaign Thursday.
Cunningham said on Saturday he would temporarily suspend his campaign until further notice after his opponent on the November ballot, Republican Katie Arrington, was seriously injured in a car accident Friday night.
"We're going to slowly start transitioning back into the campaign today," Cunningham posted to his Twitter account Thursday.
His campaign consultant, Tyler Jones, said they expect to be back to full speed in the campaign by Monday.
Cunningham's tweet contained a statement that quoted the song lyric, "We have a long way to go and a short time to get there," adding he is thankful that Arrington is expected to make a full recovery.
"I sincerely appreciate my supporters being respectful and understanding during this time and I want to thank you all for keeping Katie, her family, and everyone involved in her accident in your prayers," he said in the statement.
Arrington was a passenger in a vehicle driven by her friend, Jacqueline Goff, when their vehicle was struck head-on by a car driving in the wrong direction Friday night on Highway 17 in Adams Run. The driver of the wrong-way vehicle, Helen White, 69, was killed in the crash. Both Arrington and Goff were transported to MUSC with serious injuries.
"Katie sustained a fracture in her back and several broken ribs, as well as injuries that required Katie to undergo major surgery including the removal of a portion of her small intestine and a portion of her colon," Mulé said in a statement Saturday evening.
Arrington had two major surgeries Sunday, he said. The first procedure was to complement the initial surgery performed Friday night on her abdomen. The second surgery was for the spinal fracture.
Arrington was taken off a ventilator Monday morning. A CT scan that morning revealed she had an ankle fracture. Arrington began physical therapy Tuesday night, then underwent surgery Wednesday to address the ankle fracture, he said.
At a news conference from MUSC on Monday, doctors provided more details on the nature of their injuries.
"The remarkable part of this case is that neither one of the women suffered a traumatic brain injury, that is a huge win," Dr. Evert Erickson said. "The fact that they don't have a traumatic brain injury is amazing."
Both underwent additional spine surgeries on Sunday, but Goff's injuries will likely take longer to heal. Erickson said Goff will require multiple more trips to the operating room to address a massive soft tissue injury. Goff also has a broken nose, a broken rib, a colon injury, arterial injuries, a broken neck, as well as a broken foot and ankle.
At the news conference earlier this week, Arrington campaign manager Michael Mule said that while Arrington recovers, Republican Sen. Tim Scott will fill in on scheduled campaign stops for her. Scott said several other congressmen have reached out offering to do the same.
It is not yet clear when Arrington herself will be able to return to active campaigning, but doctors expect her to make a full recovery.
Copyright 2018 WCSC. All rights reserved.