Memorial workout at State House honors SC soldier killed in Afghanistan
Published: Jul. 4, 2023 at 7:49 PM EDT
COLUMBIA, S.C. (WCSC) - The South Carolina State House was closed for Independence Day Tuesday, but a dedicated group gathered outside the building to work up a sweat in honor of a fallen soldier.
The 11th Annual Memorial Workout for Ryan Rawl paid tribute to the Citadel alum who was killed by a suicide bomber in Afghanistan in 2012.
"It gets bigger and bigger every year. More people come out, and we have a lot of new people that come out, too," Richland County Sheriff Leon Lott said. "They find out about it, and they want to be here."
Members of the group partnered up to break a sweat, something they say Rawl would've enjoyed.
"He was one of my guys," Lott said. "He was a school resource officer, a deputy sheriff here in Richland County."
Just as he served his community, Rawl served his country, in the South Carolina Army National Guard. It was call he felt after the Sept. 11, 2001, terror attacks, his parents, Diane and Stanley Rawl said.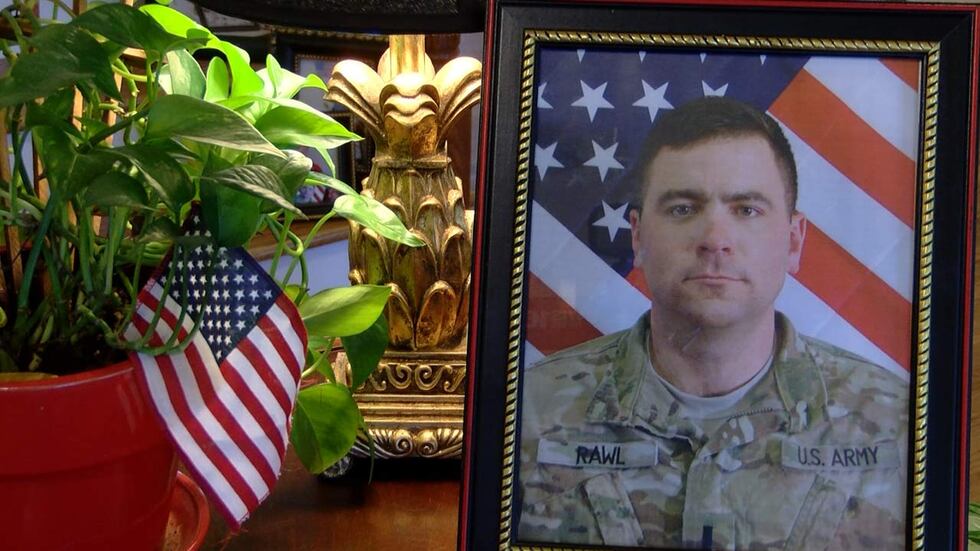 "He didn't join immediately, but he joined," Stanley Rawl said.
"It kept nagging at him, kept nagging at him," Diane Rawl said.
The annual Ryan Rawl Memorial Workout is part of a promise Lott made to Rawl's parents that he'd never be forgotten.
"And he has kept his promise," Rawl's mother said.
"To watch the tears in his mom's eyes and the pain in his dad's face, that's something you'll never forget," Lott said. "They lost their son, so this is something small that we can do to make sure he's never forgotten."
This year, the Rawls received a special gift honoring his dual service: a portrait of him in both his military and deputy uniforms, something his father called overwhelming.
"It looks like he could step off the canvas. It was like, 'Oh my,'" Diane Rawl said. "It looks absolutely just like him. It just takes your breath away."
And they're giving a gift too. This year's workout raised money for Big Red Barn Retreat, which helps South Carolina veterans, service members, and first responders strengthen their mental health and wellness.
"We have to give back. It's our duty now," Stanley Rawl said.
A call to duty that, like their son, won't be forgotten.
The Ryan Rawl Memorial Workout is always a partner workout. It symbolizes how those in law enforcement and our military are starting and ending their missions together, and always looking out for each other.
Copyright 2023 WCSC. All rights reserved.